February 24, 2023
Watch: New NAR Ad Spots Show REALTORS® Are 'Here for it All'
Check out NAR's award-winning "That's Who We R" campaign, which rolls out brand-new television and radio ads this week. No matter how challenging a transaction gets, REALTORS® are "here for it all," proclaims the 2023 iteration of the "That's Who We R" campaign. This ad campaign shows the REALTOR® difference—distinguishing REALTORS® from generic real estate agents—as well as their value and professionalism throughout the buying journey.
What it's about: A furniture maker is ready to invest in a showroom. His commercial agent uses neighborhood expertise and local contacts to find a storefront that sets the business up for success. The spot also highlights how REALTORS® are passionate community members and volunteers. https://youtu.be/oVbQYMj_oCM
What it's about: Empty nesters are ready to say goodbye to their single-family homes in the suburbs. They turn to their trusted agent to bring them closer to their grown daughter and her family in the city. https://youtu.be/AtsydMv2uyw
What it's about: A city-dwelling couple adopts a four-legged family member, and they quickly realize they need an agent to help them find a home with plenty of room for their growing pup to roam. https://youtu.be/97445l368eI
What it's about: A food truck owner who dreams of owning a brick-and-mortar bakery learns that one of her customers is a commercial agent. Suddenly, her dreams are within reach. This spot also highlights how REALTORS® are active advocates for housing rights and neighborhood issues. https://youtu.be/CLIg23m-sQs
---
Here's MMAR's Infographic for January 2023 Market Stats!
---
Here's MMAR's Infographic for December 2022 Market Stats!
---
Here's MMAR's Infographic for November 2022 Market Stats!
---
Here's MMAR's Infographic for October 2022 Market Stats!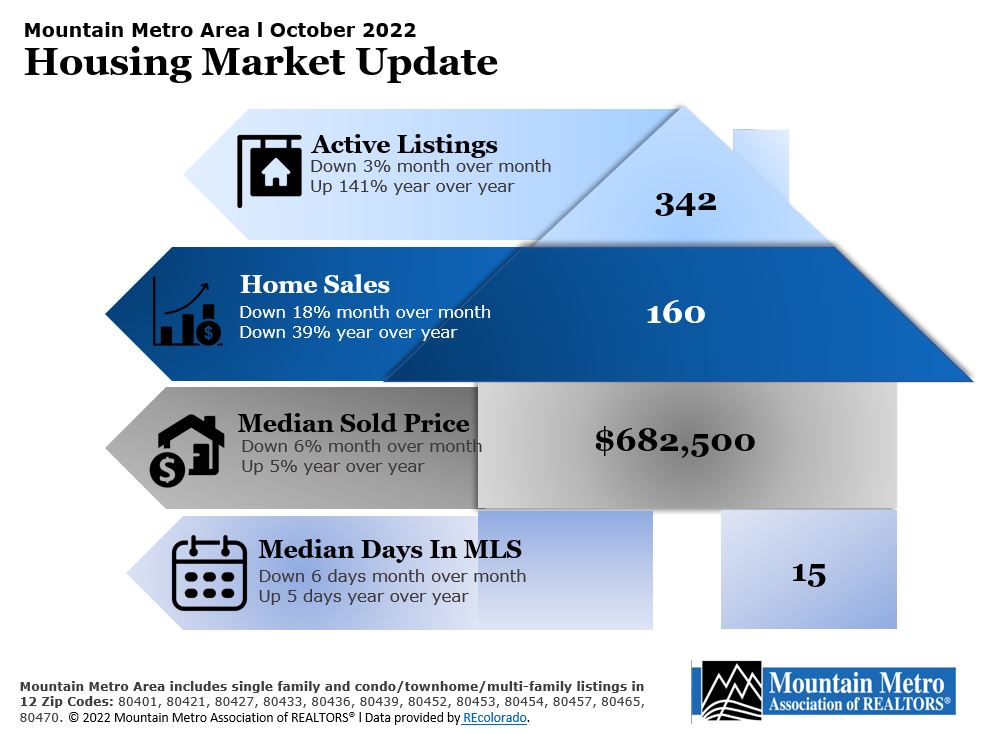 ---
Here's MMAR's Infographic for September 2022 Market Stats!
---
Come join us at the Little Bear for a wonderful cause for our entire foothills community!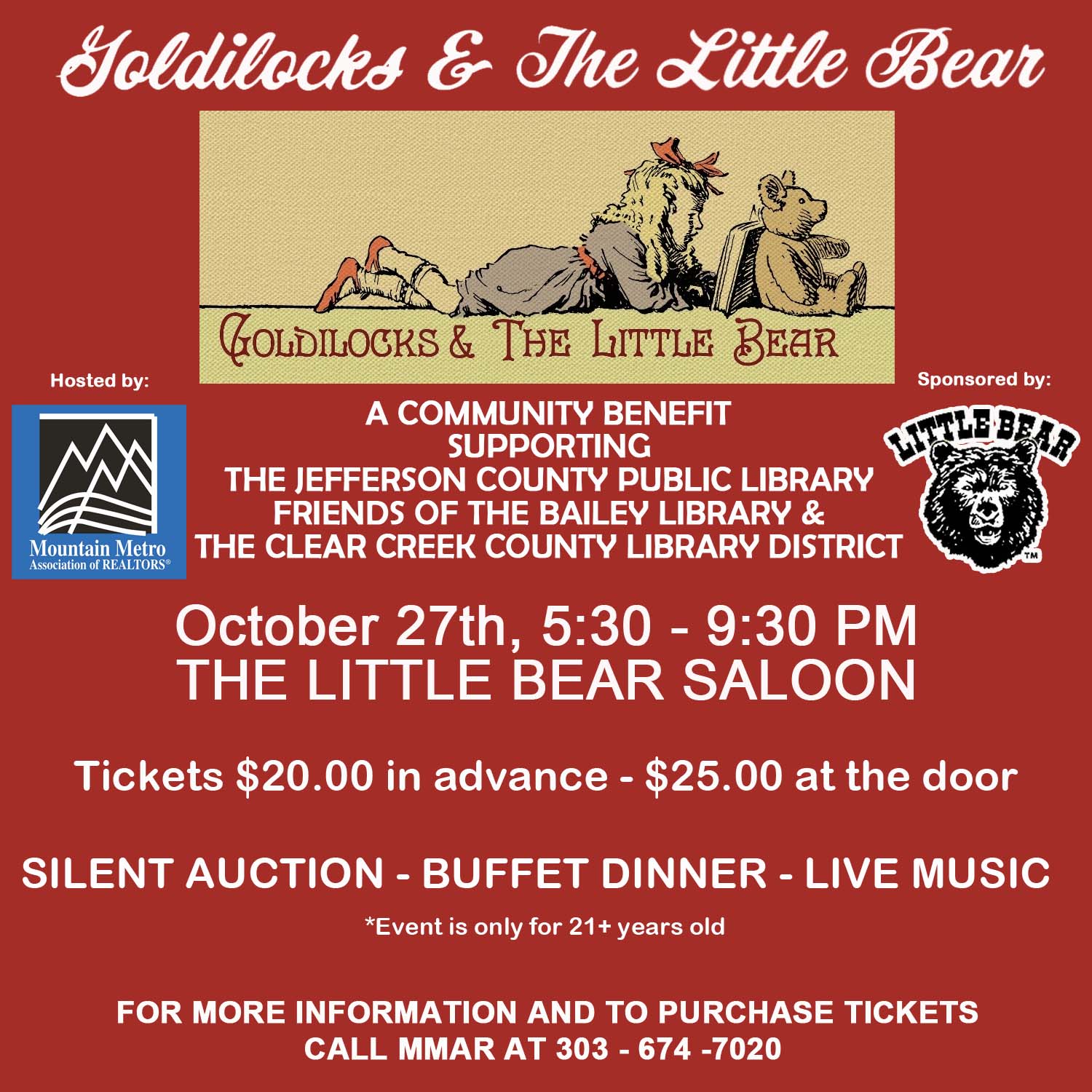 ---
AN IMPORTANT MESSAGE FOR OUR COMMUNITY OF HOMEOWNERS AND RENTERS
The National Association of REALTORS® fights for the rights of property owners across America.
We know that a home is not just a home. It's a place that is uniquely yours. A place to build your future. As real estate policy continues to evolve at all levels of government, we too, look to evolve our approach to protecting the dream of homeownership.
As we move into a new, exciting chapter of homeowner advocacy, we will be retiring the Home Ownership Matters brand and investing in new tools, resources and opportunities that help secure and protect your most valuable asset.
Your participation is appreciated. Our collective homeowner journey is just getting started. Thank you for your support.
---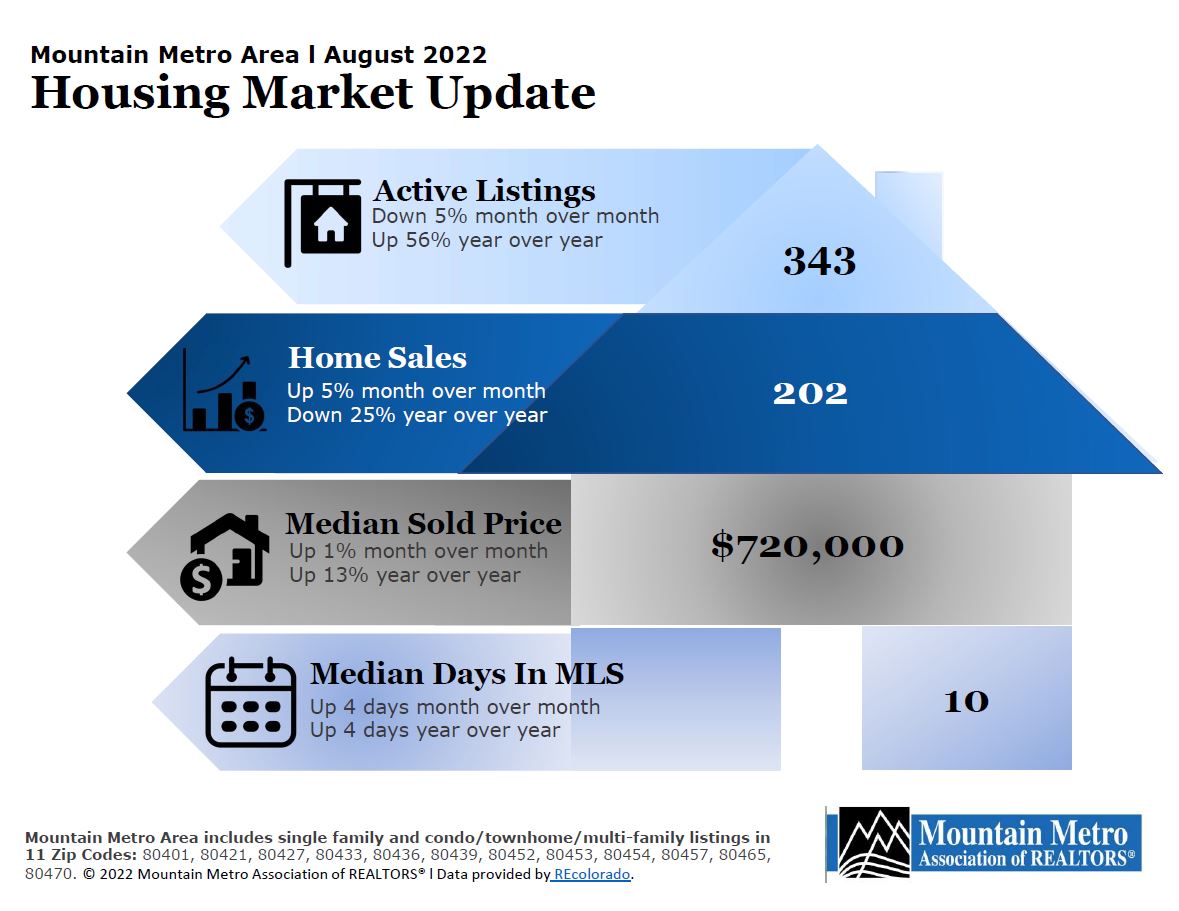 ---
---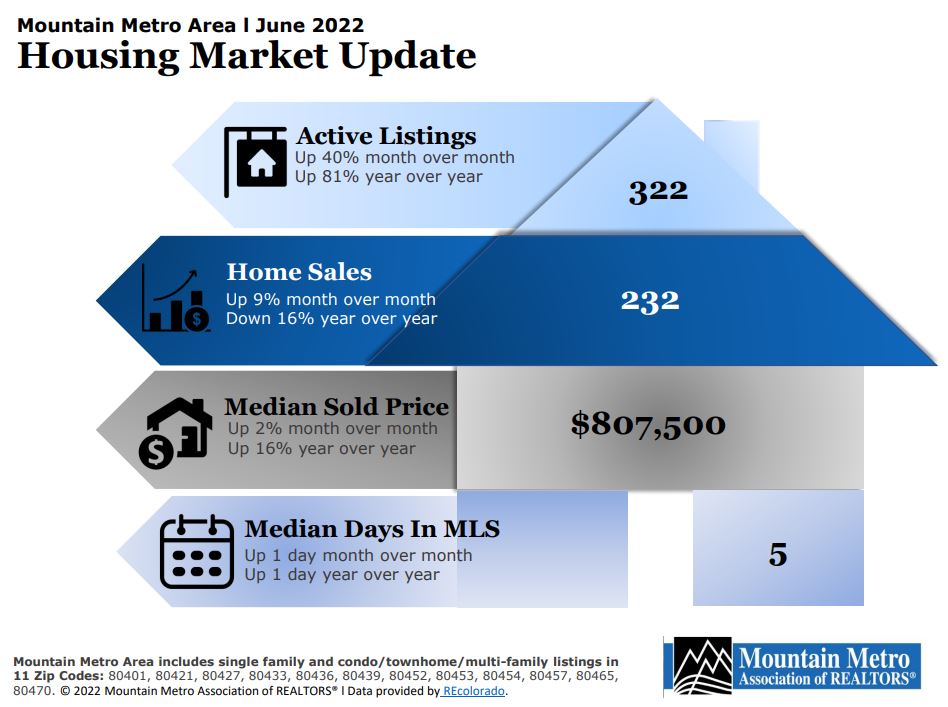 ---
June 2022 Market Statistics for Foothills Communities
Please click on each link below for a detailed report on each Foothills community:
If you have an additional area that you would like covered in future reports,
please email the MMAR office at mmarinfo@mountainmetro.com.
Thank you to Samantha Glenn
Land Title Guarantee Company
Colorado License # 562257
Office: 720-544-5230
Cell: 303-588-9938
---
Interesting Article for These Hot and Sometimes Rainy Summer Days!
9 Ways to Rethink Your Landscaping for Severe Weather
Pick Nature-Friendly Landscaping Options to Bypas Weather Fallout:
Maintaining a yard isn't for the faint of heart anymore. Severe weather means rains are heavier and more intense. Droughts last a long time and can be dangerous. Then there's the trickle-down effect. Rising temps are causing more aggressive weeds, and longer frost seasons are giving insect pests more time to reproduce (shudder). But some homeowners have figured out how to change their landscaping to sync with area weather patterns and their desire to do other things than manage their yard and lawn. Here are nine tips from varied sources to help you win over weather – and go low maintenance at the same time. Click here for complete article: https://www.houselogic.com/by-room/yard-patio/9-ways-to-rethink-your-landscaping-for-severe-weather/?site_ref=spotlight
---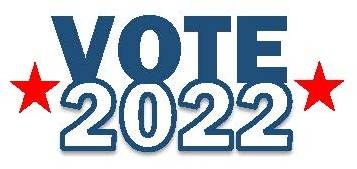 For Tomorrow's Elections:
From the Colorado Secretary of State:
Wondering where to vote or drop off your ballot?
Click here to enter your address and find your local polling place.
It's not too soon to register for elections in November! Voter Registration:
Visit the Colorado Secretary of State's website to:
Register to vote

Check or update your registration

Find helpful information for military and overseas voters
Español: Registro de votante en el internet
Looking to turn in a completed paper registration form? Send it via email to our Elections office.
Questions? Contact our Elections office at 303-271-8111
---
That Who We R - REALTORS® Do the Right Thing
---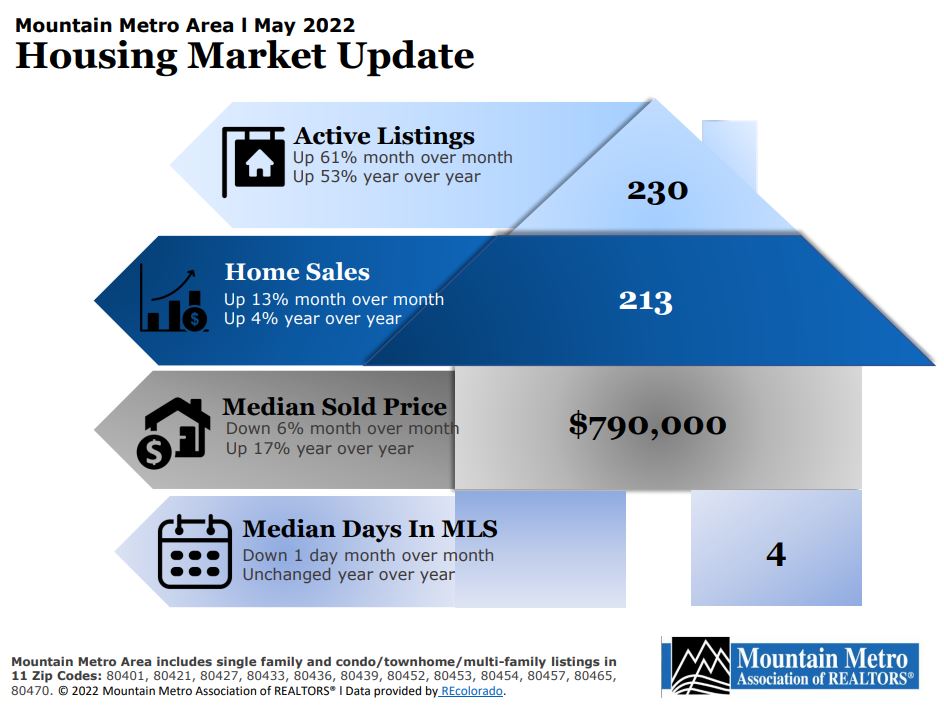 ---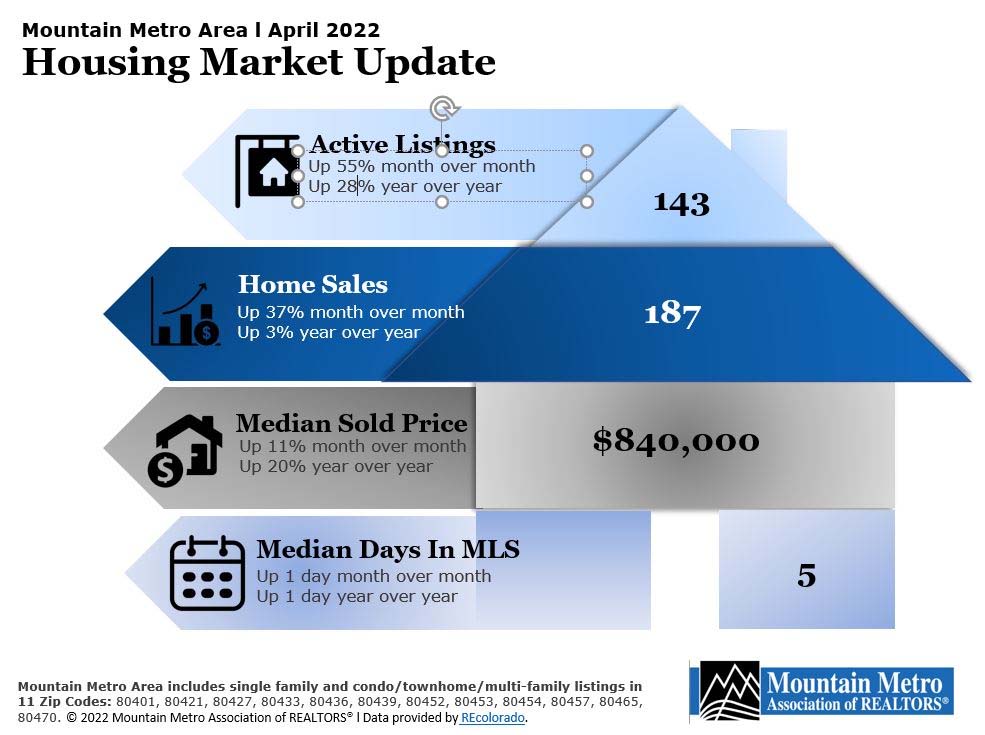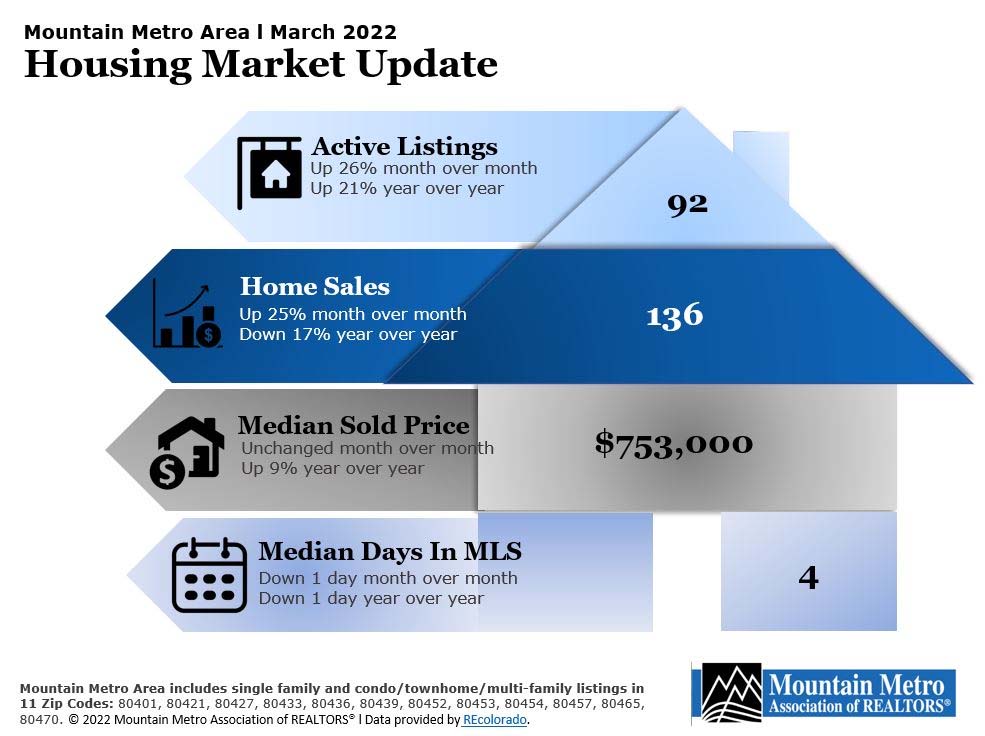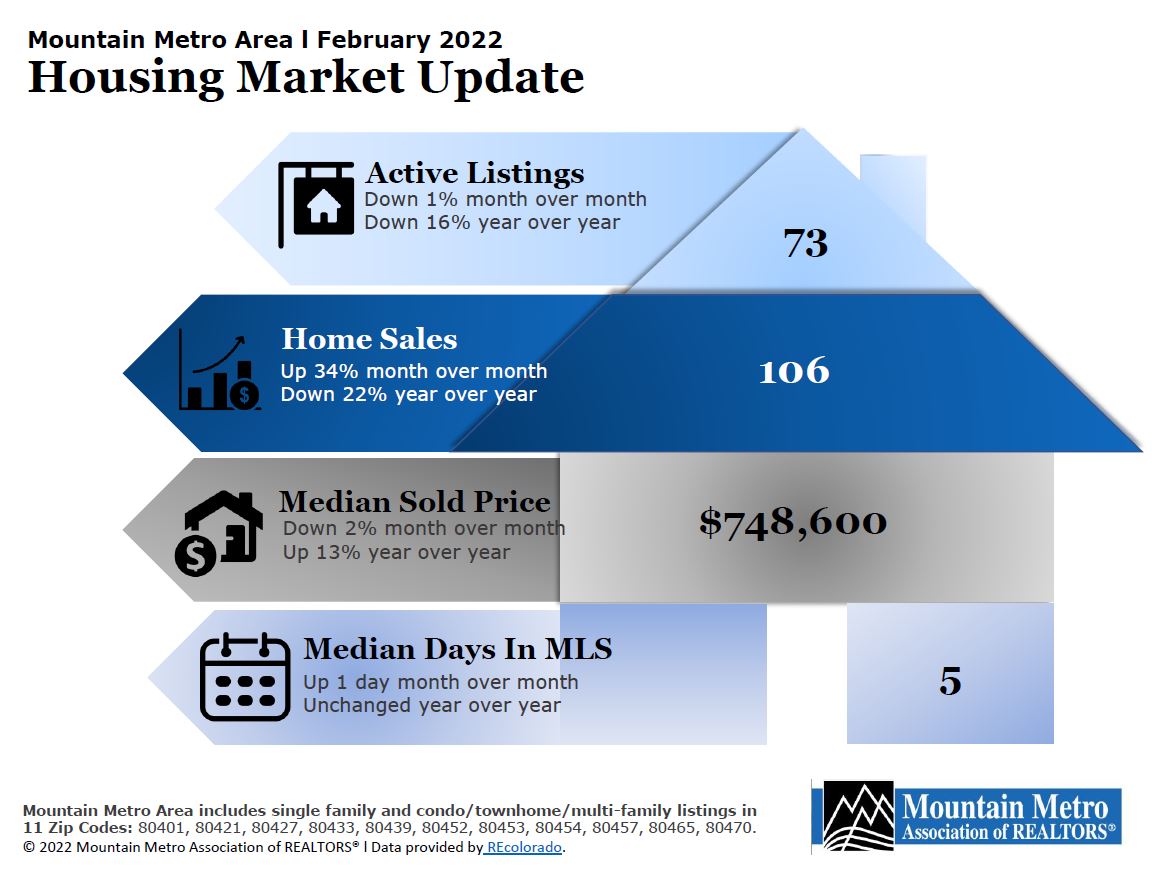 ---
For Buyers, For Sellers, Housing Market Updates, Interest Rates
If you're thinking about buying or selling a home, you'll want to keep a pulse on what's happening with mortgage rates. Rates have been climbing in recent months, especially since January of this year. And just a few weeks ago, the 30-year fixed mortgage rate from Freddie Mac approached 4% for the first time since May of 2019. But that climb has dropped slightly over the past few weeks (see graph below):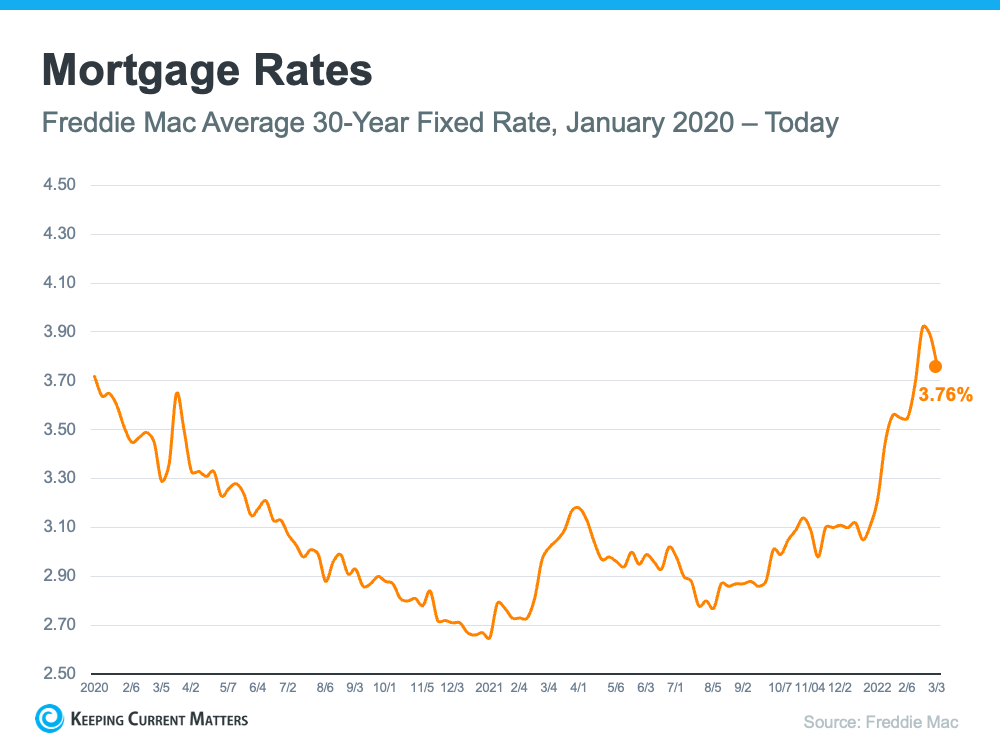 The recent decline in mortgage rates is primarily due to growing uncertainty around geopolitical tensions surrounding Russia and Ukraine. But experts say it's to be expected. Rates will likely fluctuate in the short-term based on what's happening globally. But before long, experts project rates will renew their climb. If you're in the market to buy a home, doing so before rates start to rise again may be your most affordable option.
Bottom Line
Mortgage rates are an important piece of the puzzle because they help determine how much you'll owe on your monthly mortgage payment in your next home. In uncertain times, it's best to lean on a trusted real estate advisor for up-to-date information on rates and advice on how to time your next move.
---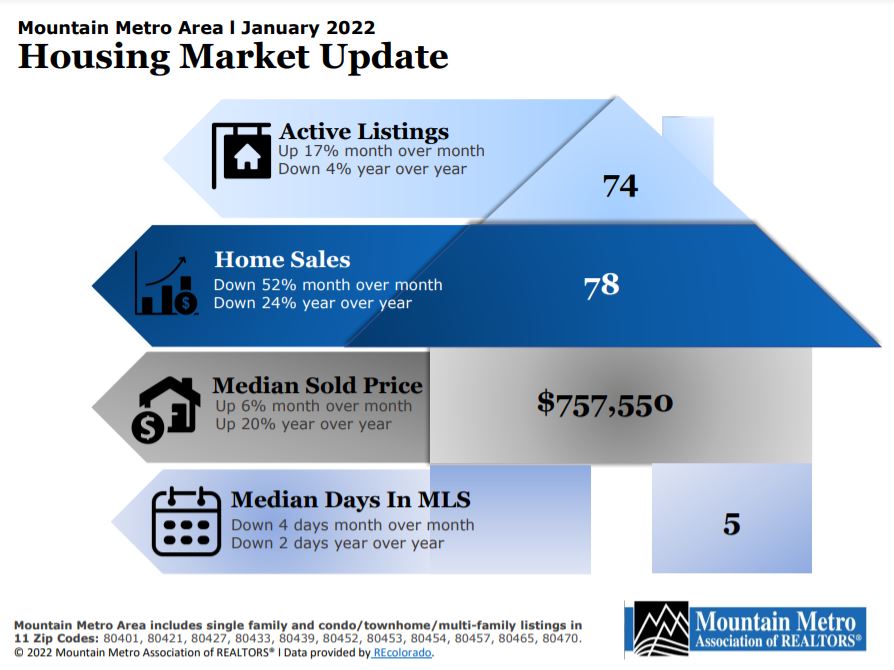 ---
GET READY FOR SPRING - BANISH MUD!
Cllck here for details and suggestions from HouseLogic! https://www.houselogic.com/organize-maintain/cleaning-decluttering/how-to-fix-a-muddy-yard/?cid=eo_em_mkt_newsletter
---
October 28th - Goldilocks & The Little Bear - 5:30-9:30pm - Mexican Buffet
Dinner, Live Music, Silent Auction, and Wine Pull!
Tickets are $20 in advance or $25 at the door at the
Little Bear Saloon on Main Street in Evergreen.

Join us for this wonderful annual event benefitting our local public libraries!
Tickets can be purchased in advance for only $20 at
mountainmetro.com
, at
navicamls.net
,
or by calling MMAR at (303) 674-7020. Or, purchase tickets at the door for $25.
Donate $25 in Navica. Or,
click here
for the PayPal link for your donation in any amount!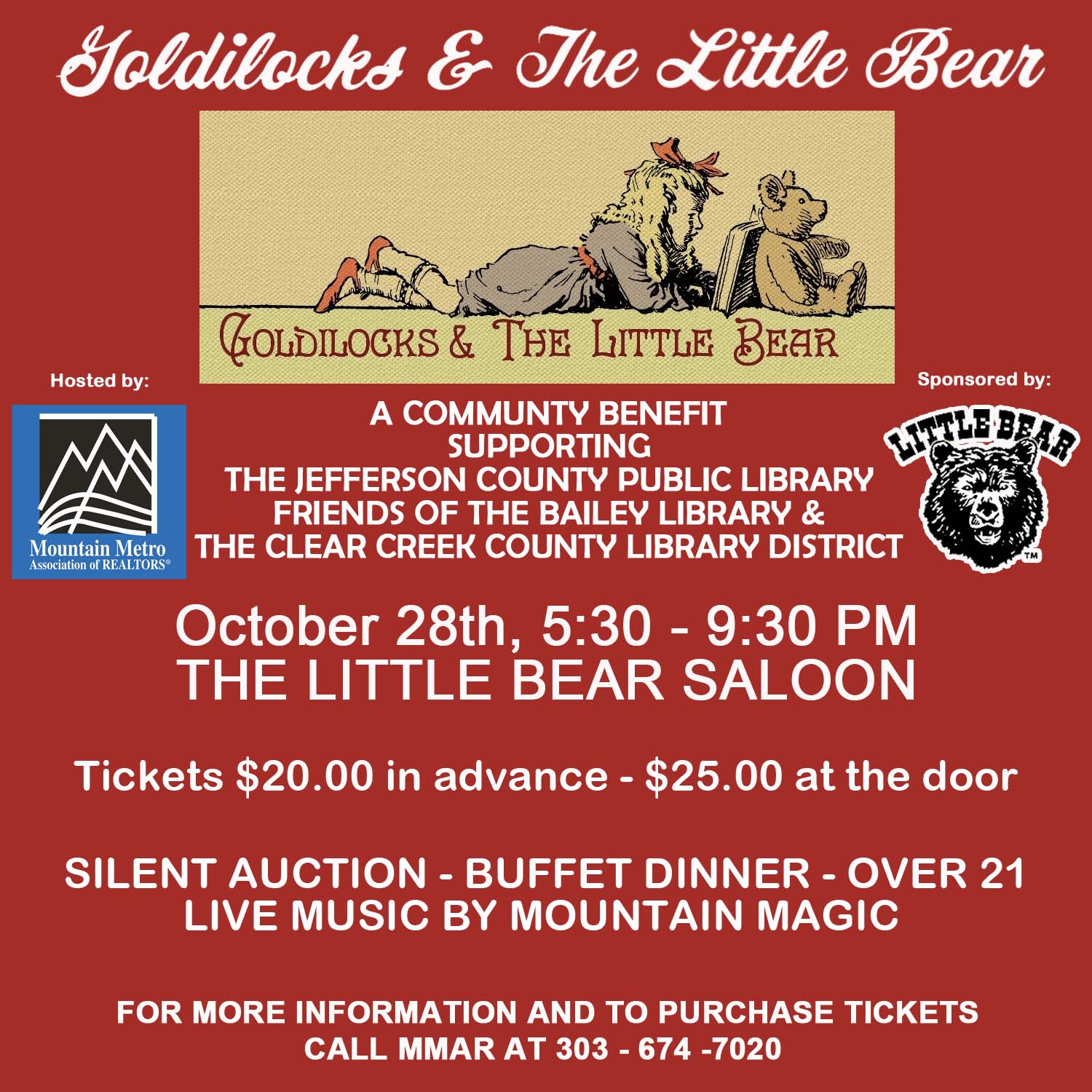 Your September 2021 Market Stats for the Mountain Metro Association Area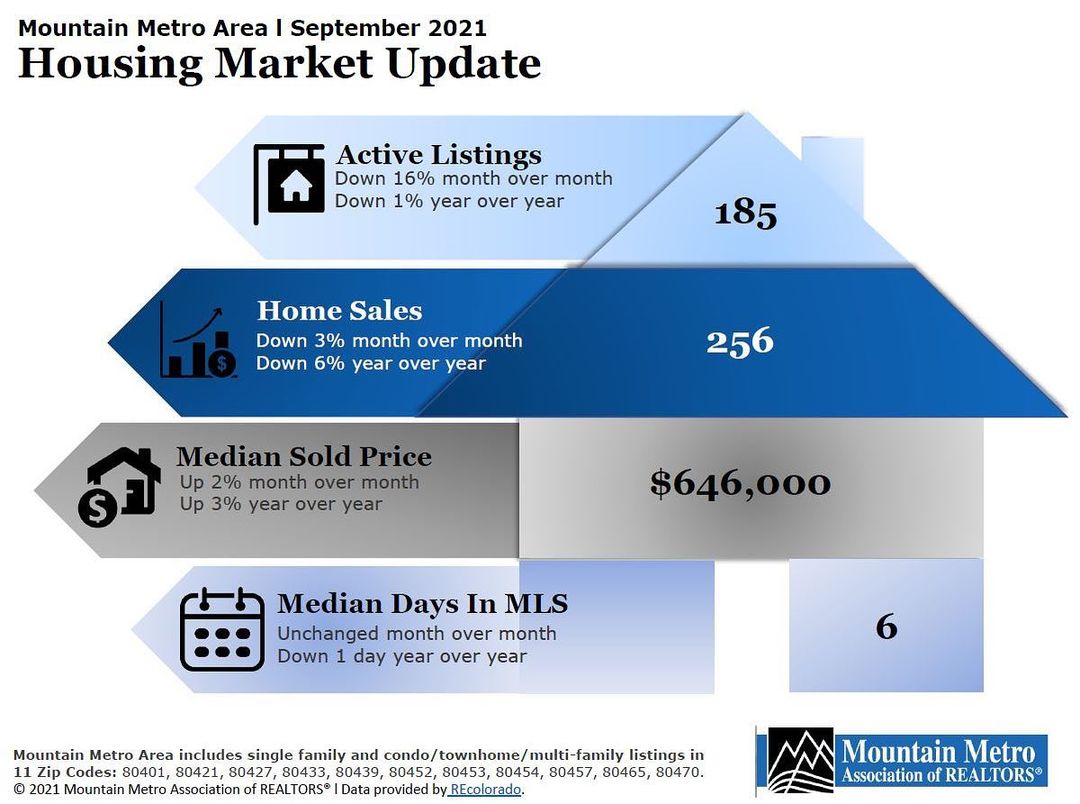 ---
Your August 2021 Market Stats for the Mountain Metro Association Area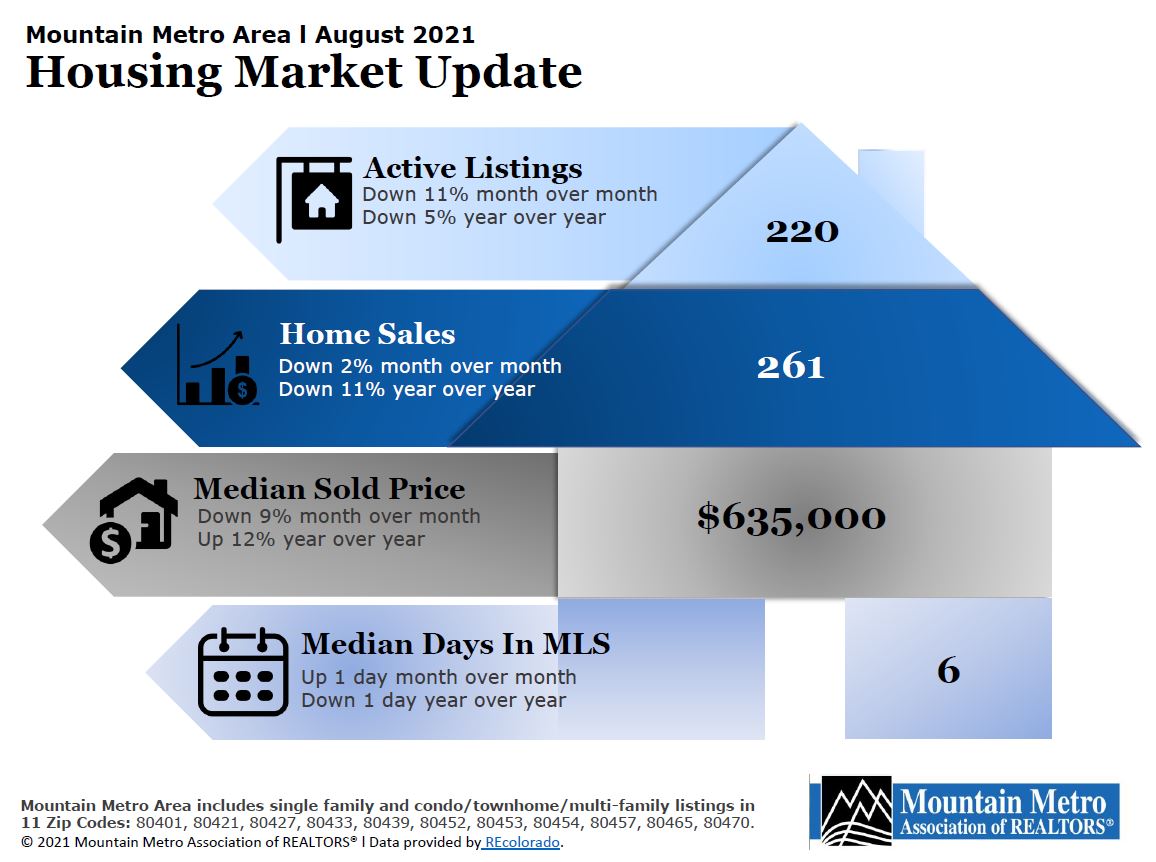 ---
October 28th - Goldilocks & The Little Bear - 5:30-9:30pm
Mexican Buffet Dinner, Live Music, Silent Auction, and Wine Pull!
Tickets are $20 in advance or $25 at the door at the
Little Bear Saloon on Main Street in Evergreen.

Join us for this wonderful annual event benefitting our local public libraries!
Tickets can be purchased in advance for only $20 at
mountainmetro.com
, at
navicamls.net
,
or by calling MMAR at (303) 674-7020. Or, purchase tickets at the door for $25.
Donate $25 in Navica. Or,
click here
for the PayPal link for your donation in any amount!
For questions or info on donating items for the auction,
call or text Marie Lynch at (303) 250-3133. or Diane Florschuetz at (720) 626-9625.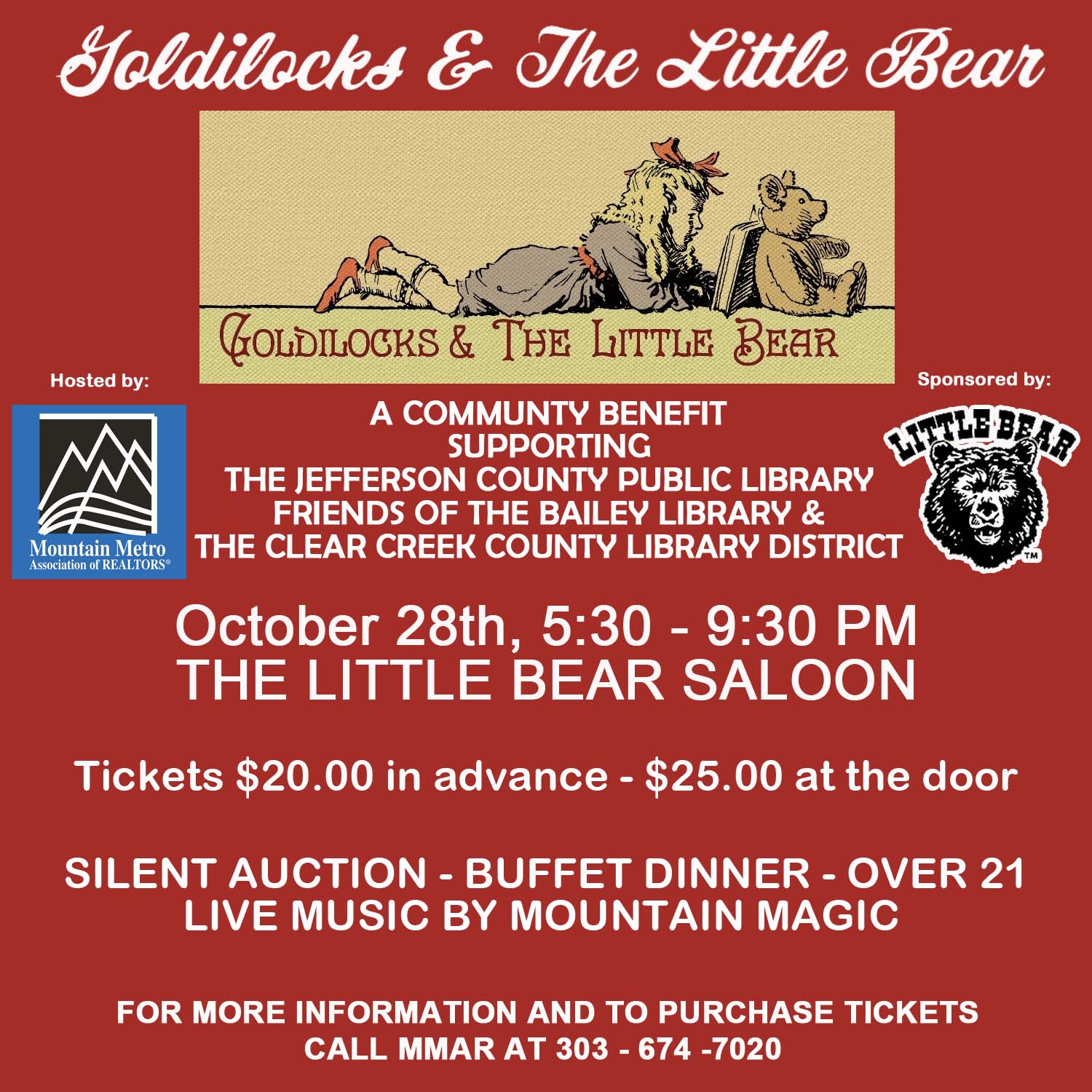 ---
September is REALTOR® Safety Month
---
July Market Stats for the Mountain Area
---
Home Sellers: There is an Extra Way to Welcome Home Our Veterans
Some veterans are finding it difficult to obtain a home in today's market. According to the National Association of Realtors (NAR):
"Conventional conforming mortgages (mortgages that conform to guidelines set by Fannie Mae and Freddie Mac), accounted for 74% of mortgages obtained by homebuyers in May 2021, an increase from about 65% during 2018 through 2019…The share of VA-guaranteed loans has also decreased to 7% in May 2021 from about 10% in past years."
The drop in VA loan usage can be attributed to the difficulties veterans continue to face when buying a home. The NAR article elaborates:
"It is extremely difficult for FHA/VA buyers to get accepted in a multiple offer situation. They are on the bottom of the hierarchy."
One contributing factor is that buyers with VA loans can't waive certain contingencies. However, just because a certain contingency must be present for a particular buyer doesn't mean that buyer's offer shouldn't be considered.
To learn more from Keeping Current Matters on what sellers should do to help create a level playing field, click here.
---
Everything you need to know when buying your first home - How to find exactly what you want, and how to work with the experts who'll help you get it.
So you're thinking about buying your first home. Your very own house (and mortgage). A place to call - and make - your own. It's a big move, literally and figuratively. Buyinr a house requires a serious amount of money and time. The journey isn't always easy, and it isn't always intuitive. But when you get the keys to your new home, that can be one of the most rewarding feelings ever. Click here for more information:
https://www.houselogic.com/buy/how-to-buy-step-by-step/home-buying-steps/?cid=eo_rl_ftb
---
June 2021 Market Stats
---
Are we in a housing bubble? The experts say NO!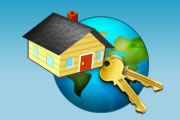 The question of whether the real estate market is a bubble ready to pop seems to be dominating a lot of conversations – and everyone has an opinion. Yet, when it comes down to it, the opinions that carry the most weight are the ones based on experience and expertise.
Here are four expert opinions from professionals and organizations that have devoted their careers to giving great advice to the housing industry.
The Joint Center for Housing Studies in their The State of the Nation's Housing 2021 report:
"… conditions today are quite different than in the early 2000s, particularly in terms of credit availability. The current climb in house prices instead reflects strong demand amid tight supply, helped along by record-low interest rates."
Nathaniel Karp, Chief U.S. Economist at BBVA:
"The housing market is in line with fundamentals as interest rates are attractive and incomes are high due to fiscal stimulus, making debt servicing relatively affordable and allowing buyers to qualify for larger mortgages. Underwriting standards are still strong, so there is little risk of a bubble developing."
Bill McBride of Calculated Risk:
"It's not clear at all to me that things are going to slow down significantly in the near future. In 2005, I had a strong sense that the hot market would turn and that, when it turned, things would get very ugly. Today, I don't have that sense at all, because all of the fundamentals are there. Demand will be high for a while, because Millennials need houses. Prices will keep rising for a while, because inventory is so low."
Mark Fleming, Chief Economist at First American:
"Looking back at the bubble years, house prices exceeded house-buying power in 2006 nationally, but today house-buying power is nearly twice as high as the median sale price nationally…

Many find it hard to believe, but housing is actually undervalued in most markets and the gap between house-buying power and sale prices indicates there's room for further house price growth in the months to come."
Bottom Line
All four strongly believe that we're not in a bubble and won't see crashing home values as we did in 2008. And they're not alone – Goldman Sachs, JP Morgan, Morgan Stanley, and Merrill Lynch share the same opinion.
https://www.keepingcurrentmatters.com/2021/07/01/are-we-in-a-housing-bubble-experts-say-no/?utm_campaign=Blog_Promo&utm_medium=email&utm_source=email-broadcast&utm_content=Blog_Digest&utm_term=Post1&he=mmarinfo@mountainmetro.com&el=email
---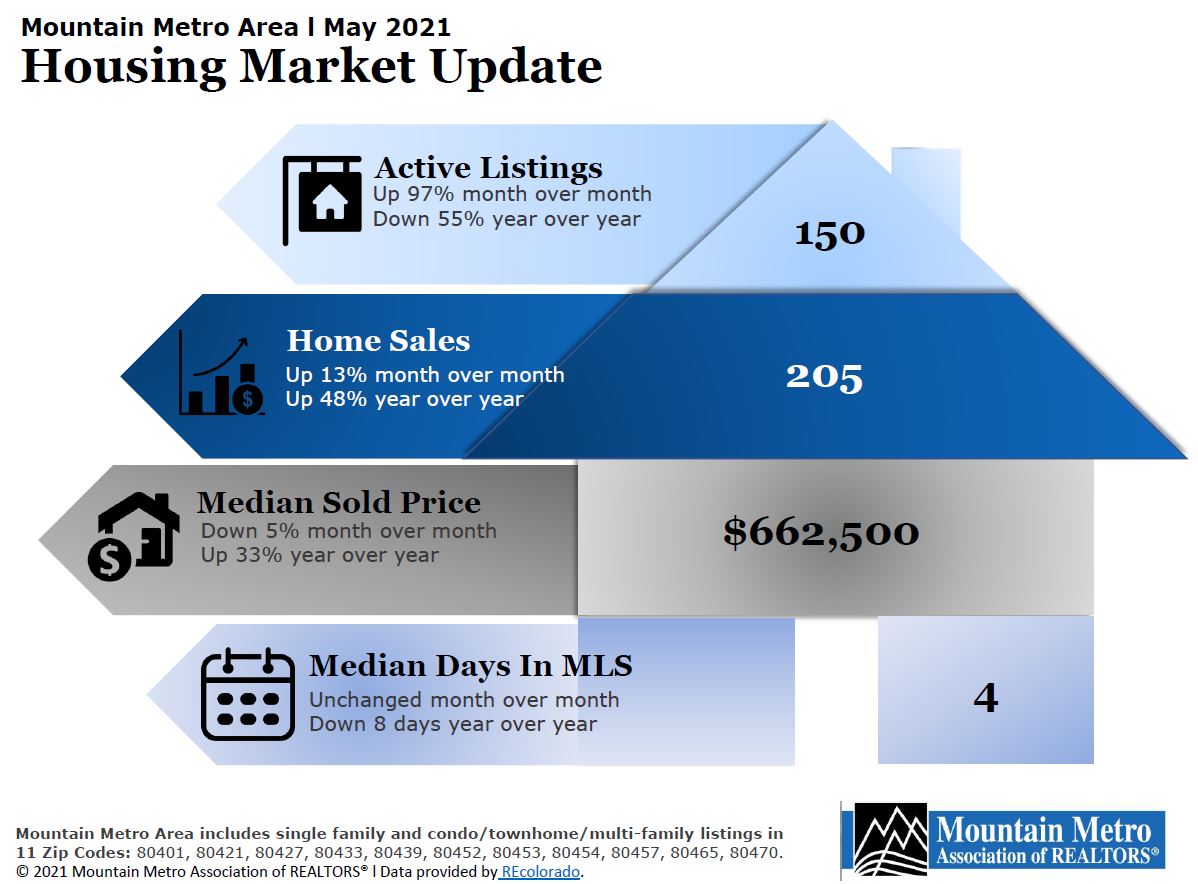 ---
Mouth-Watering Outdoor Kitchens (And Surprise! Their ROI Is Great) - What they typically cost and getting the most return on your investment https://www.houselogic.com/by-room/kitchen/outdoor-kitchen-ideas/
---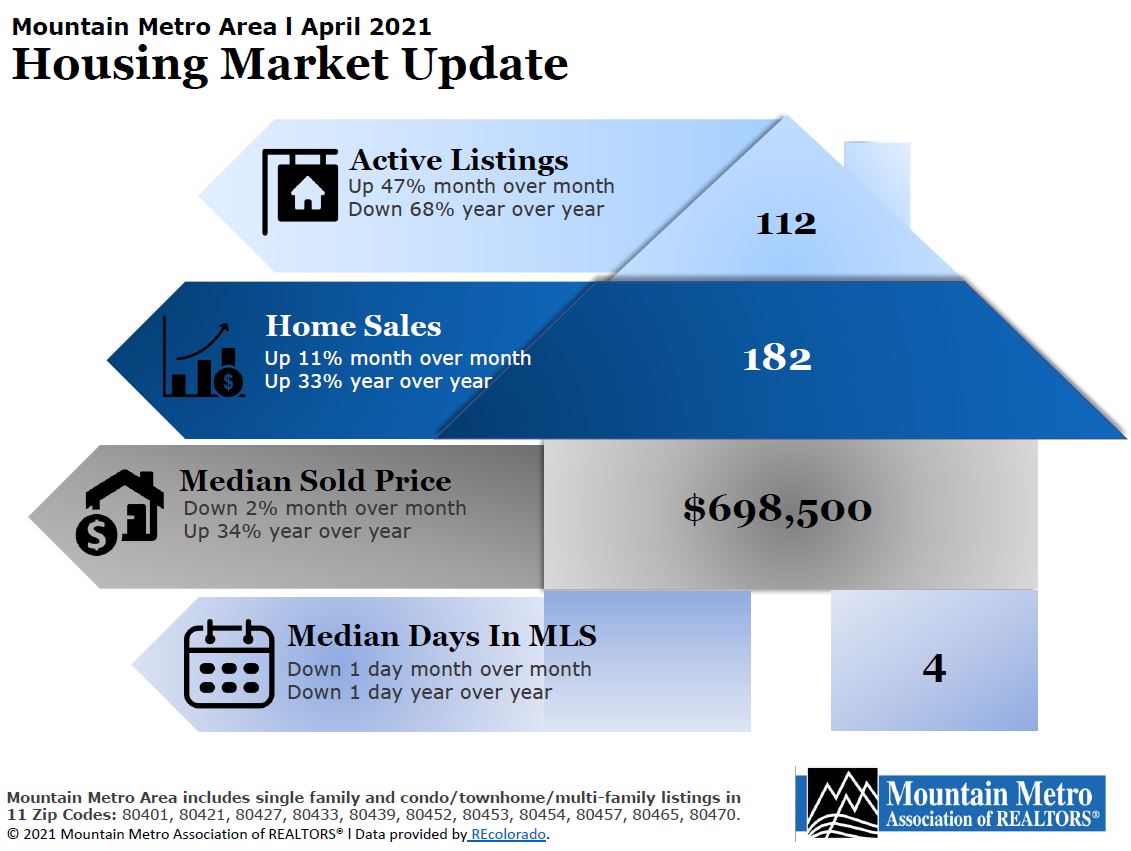 ---
The Thirteen Best Carpet Colors for Your Home - Revamp your floors with new carpet colors that are both timeless and on trend.
Torn about what colors might look best in your home? Nothing dates décor quite as noticeably as passé carpet colors. A faddish shade whose appeal has faded can make the whole vibe of a room obsolete. The designers' trick to preventing a home from feeling like a time machine is to stick with classic neutrals while staying on trend in subtle ways, via interesting fibers and textures. To help you select the ideal carpet color for every room in your house, we've gone to the experts and curated the 13 best shades for this year—and years to come. Here's an excellent article on the subject. https://bit.ly/3fcrHUm
---
---
Remodeling your kitchen? 6 Kitchen Materials Savvy Remodelers Never Use. Durability is key for kitchen remodeling, but it doesn't have to cost a lot. Click here to learn more.
---
---
How to Be a Competitive Buyer in Today's Housing Market
With so few houses for sale today, it's important to be prepared when you're ready to buy a home.
Know your must-haves and nice-to-haves (like neighborhood, move-in dates, home features).
Meeting with your lender early, knowing your must-haves and nice-to-haves, preparing for a bidding war, and keeping your emotions in check are all ways to gain confidence in the homebuying process. Get pre-approved for a mortgage so you can move quickly when you're ready to make an offer.
The average number of offers a home in today's market receives is 3.7. Understand the process and be clear on wat you can spend.
Don't let your emotions get the best of you. Trust your REALTOR® to be your voice of reason.
If you're looking for an expert guide to help you navigate today's lightning-fast housing market, connect with your local REALTOR® today.
---
9 Decor Trends That Are In and Out
Find out what's attracting buyers' eye in 2021, and what looks have grown outdated.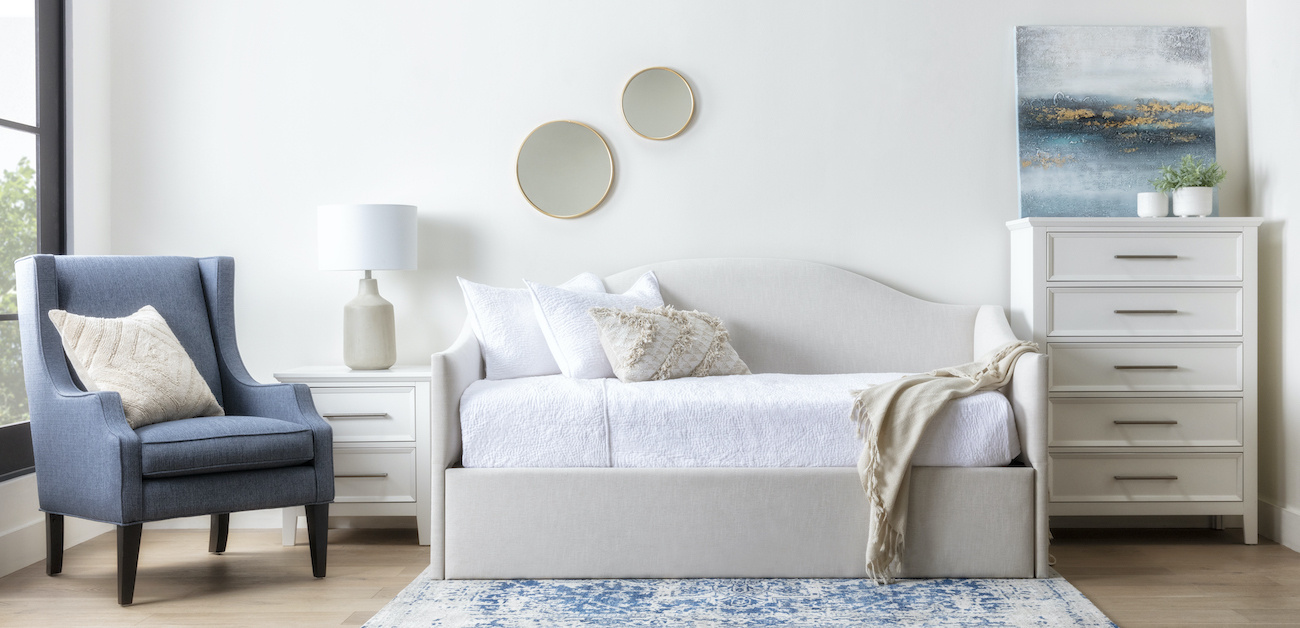 After nearly a year of quarantining at home, many homeowners are putting a laser focus on their surroundings. All this time at home has made some trends less appealing, while others have soared.
Some homeowners have found they don't have enough counter space—or the right anti-microbial surface—while other can't find enough workspace for everyone in the house to get projects done in peace and quiet. And some have grown tired of their aqua-blue or pink shaded dining room walls that they once thought divine.
The interior designers at Living Spaces, a La Mirada, Calif.–based furniture retailer, see and hear the buzz firsthand. Staff designer Emilie Navarro says she and her colleagues source data from Google Trends to look at design ideas over time, which they use for the company's annual report. This year's 2021 Decor Trends: What's Out & What's In highlights 19 home trends the designers found to be outdated, and the chic new ones replacing them. Click here for the full article: https://magazine.realtor/home-and-design/feature/article/2021/02/9-decor-trends-that-are-in-and-out?AdobeAnalytics=ed_rid%3D291595%26om_mid%3D4160%7CRealtorMagTips_2021_03_09_Agents%26om_ntype%3DREALTOR%20MAG%20TIPS
---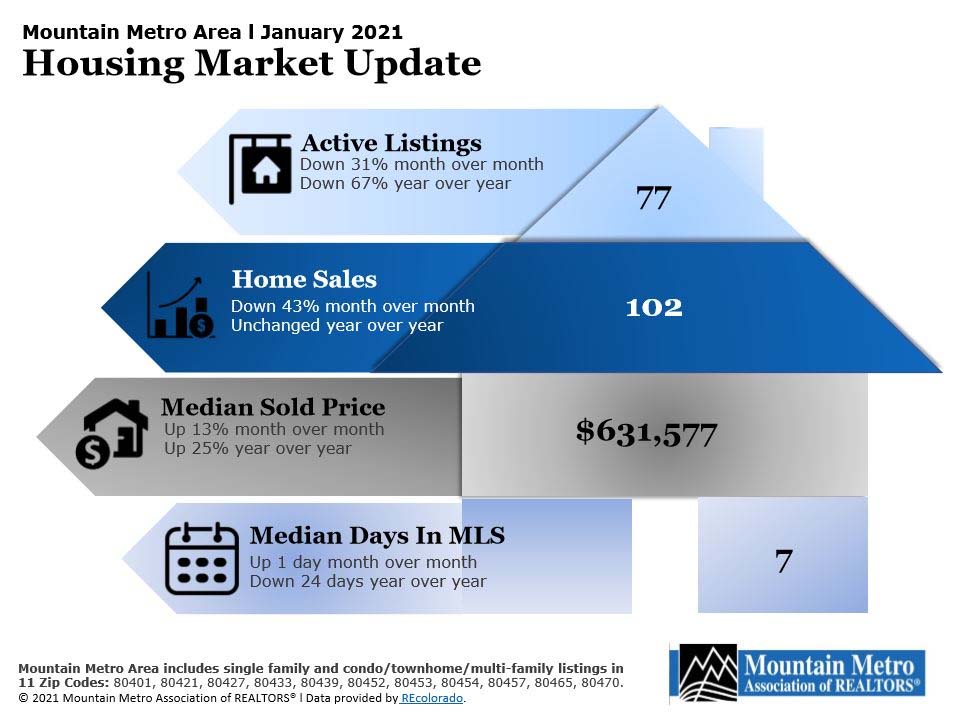 There are many benefits to working with a real estate professional when selling your house. During challenging times, like we face today, it becomes even more important to have a REALTOR® help guide you through the process!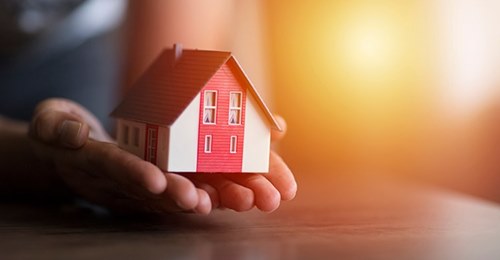 If you're considering selling on your own, known in the industry as a For Sale By Owner (FSBO), it's critical to consider the following items.
1. Your Safety Is a Priority
Your safety should always come first, and that's more crucial than ever given the current health situation in our country. When you FSBO, it is incredibly difficult to control entry into your home. A real estate professional will have the proper protocols in place to protect not only your belongings but your health and well-being too. From regulating the number of people in your home at one time to ensuring proper sanitization during and after a showing, and even facilitating virtual tours, real estate professionals are equipped to follow the latest industry standards recommended by the National Association of Realtors (NAR) to help protect you and your potential buyers.
2. A Powerful Online Strategy Is a Must to Attract a Buyer
Recent studies from NAR have shown that, even before COVID-19, the first step 43% of all buyers took when looking for a home was to search online. Throughout the process, that number jumps to 97%. Today, those numbers have grown exponentially. Most real estate agents have developed a strong Internet and social media strategy to promote the sale of your house.
3. There Are Too Many Negotiations
Here are just a few of the people you'll need to negotiate with if you decide to FSBO:
The buyer, who wants the best deal possible
The buyer's agent, who solely represents the best interest of the buyer
The inspection company, which works for the buyer and will almost always find challenges with the house
The appraiser, if there is a question of value
As part of their training, agents are taught how to negotiate every aspect of the real estate transaction and how to mediate the emotions felt by buyers looking to make what is probably the largest purchase of their lives.
4. You Won't Know if Your Purchaser Is Qualified for a Mortgage
Having a buyer who wants to purchase your house is the first step. Making sure they can afford to buy it is just as important. As a FSBO, it's almost impossible to be involved in the mortgage process of your buyer. A real estate professional is trained to ask the appropriate questions and, in most cases, will be intimately aware of the progress being made toward a purchaser's mortgage commitment. You need someone who's working with lenders every day to guarantee your buyer makes it to the closing table.
5. FSBOing Is Becoming More Difficult from a Legal Standpoint
The documentation involved in the selling process is growing dramatically as more and more disclosures and regulations become mandatory. In an increasingly litigious society, the agent acts as a third-party to help the seller avoid legal jeopardy. This is one of the major reasons why the percentage of people FSBOing has dropped from 19% to 8% over the last 20+ years.
6. You Net More Money When Using an Agent
Many homeowners think they'll save the real estate commission by selling on their own. Realize that the main reason buyers look at FSBOs is because they also believe they can save the real estate agent's commission. The seller and buyer can't both save on the commission.
A study by Collateral Analytics revealed that FSBOs don't actually save anything by forgoing the help of an agent. In some cases, the seller may even net less money from the sale. The study found the difference in price between a FSBO and an agent-listed home was an average of 6%. One of the main reasons for the price difference is effective exposure:
"Properties listed with a broker that is a member of the local MLS will be listed online with all other participating broker websites, marketing the home to a much larger buyer population. And those MLS properties generally offer compensation to agents who represent buyers, incentivizing them to show and sell the property and again potentially enlarging the buyer pool."
The more buyers that view a home, the greater the chance a bidding war will take place, potentially driving the price higher, too.
Bottom Line
Listing on your own leaves you to manage the entire transaction by yourself. Why do that when you can hire an agent and still net the same amount of money? Before you decide to take on the challenge of selling your house alone, reach out to a local real estate professional to discuss your options.
---
NOVEMBER MARKET STATS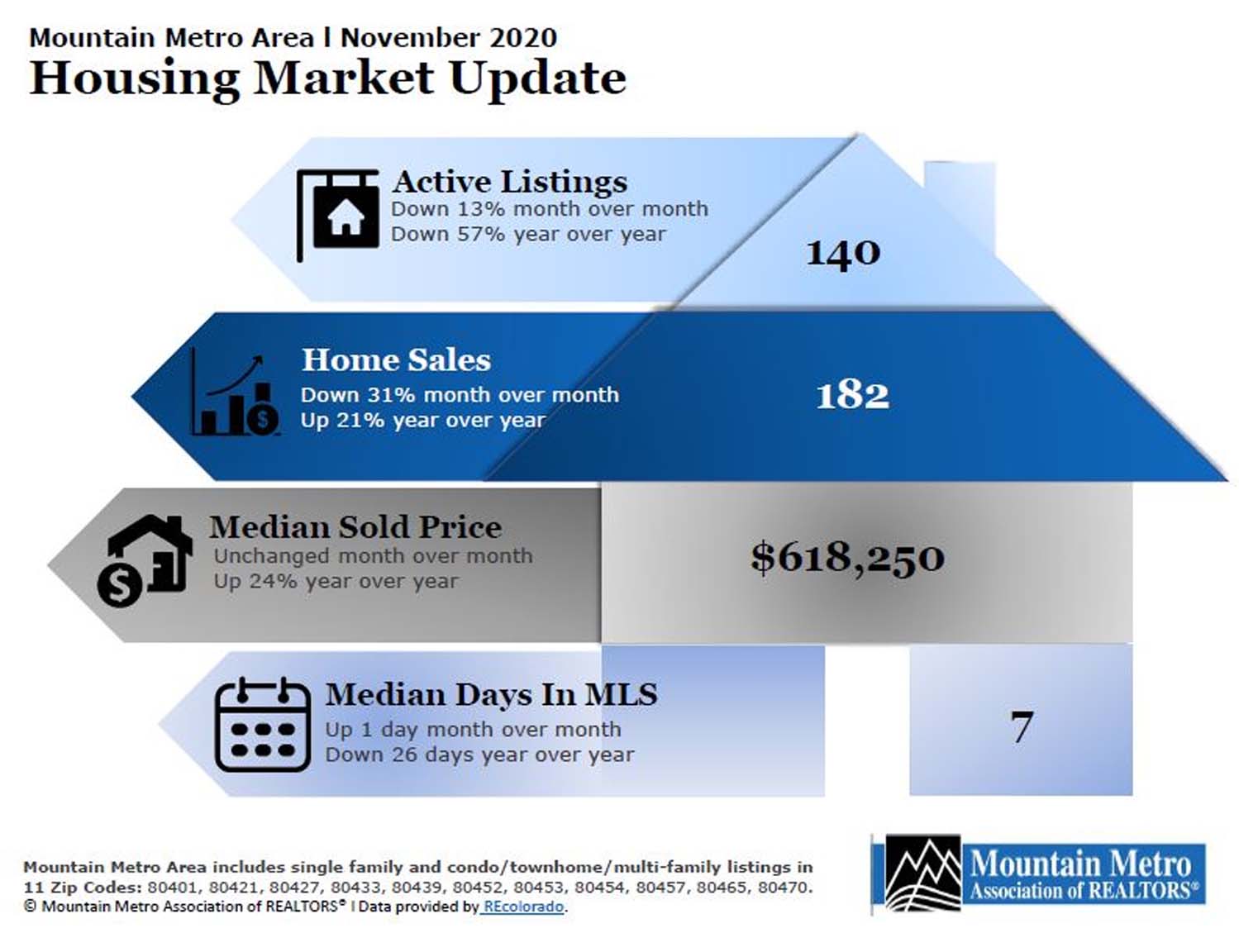 Home Staging on a Budget
When you show your home's best features by staging it effectively, you help increase your final selling price without breaking the bank. In fact, on average, sellers receive $2 in increased sale price for every $1 they put into staging a home. As the infographic below shows, the following five golden rules of home staging will help you show off its best assets:

---
Home Ownership Matters!

Home ownership is an important part of our economy, helps our communities thrive and gives our children the stability they need. The Colorado Association of REALTORS® protects consumers' rights everyday through our political advocacy efforts.
---

You know what's spooky...? Embers.
"Windborne embers can float miles ahead of a fire front, sparking spot fires wherever they land and posing a major risk to structures built near wilderness."
During a wildfire, most homes are ignited via embers. Residents should address their home's ember vulnerabilities and take action to increase the likelihood of their home surviving a wildfire.
Check out the following resources:
---

NEWS RELEASE
For Immediate Release: October 20, 2020
Consumer advisory: What to do if you receive a disconnection notice from your utility
With the temporary moratorium on disconnections ending on June 12, 2020, utilities in Colorado have begun issuing shutoff notices to electric and natural gas customers for non-payment of past due amounts.
The Colorado Office of Consumer Counsel (OCC) and the Colorado Public Utilities Commission (PUC) want consumers to be aware of what to do if they receive a disconnection notice and assistance that is available to help them pay their energy bills.
Click here for details about what you should do to avoid disconnection: https://content.govdelivery.com/accounts/CODORA/bulletins/2a6da36
---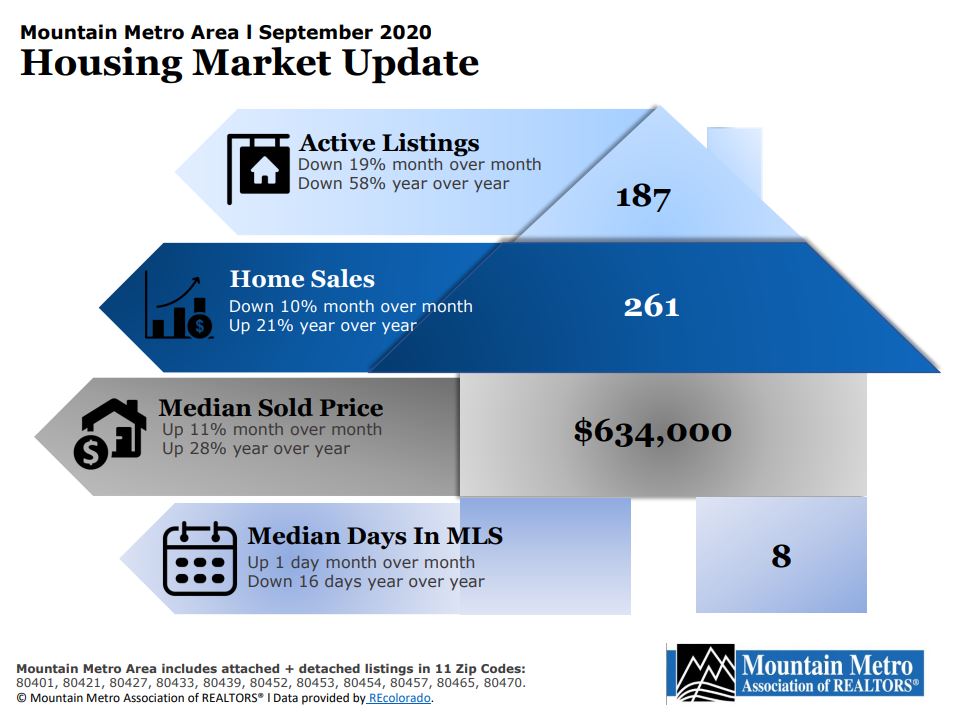 ---
Why Pricing Your House Right Is Essential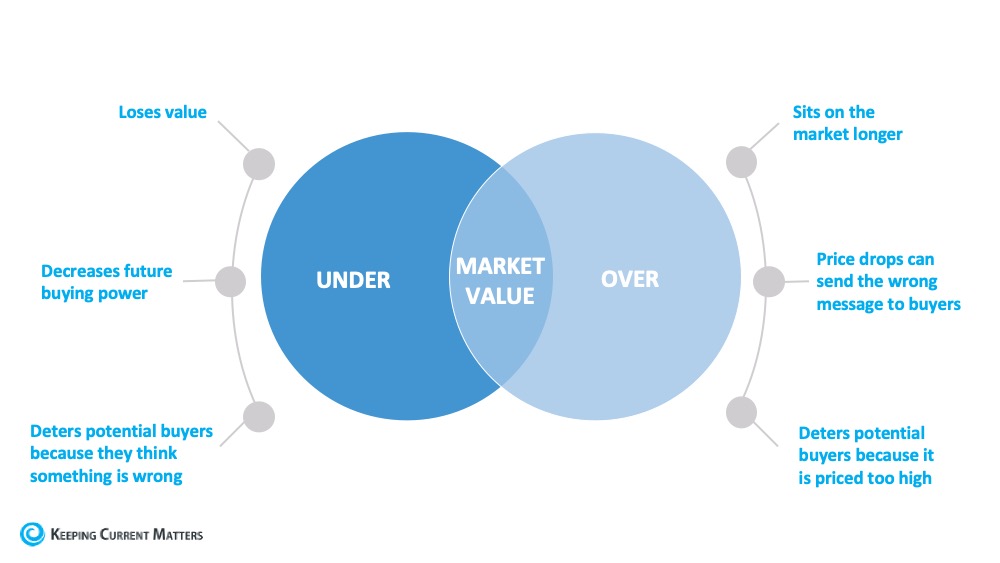 In today's real estate market, setting the right price for your house is one of the most valuable things you can do.
According to the U.S. Economic Outlook by the National Association of Realtors (NAR), existing home prices nationwide are forecasted to increase 4.7% in 2020 and 4.1% in 2021. This means experts anticipate home values will continue climbing into next year. Today, low inventory is largely keeping prices from depreciating. Danielle Hale, Chief Economist at realtor.com, notes:
"Looking at the sheer number of buyers, low mortgage rates, and limited sellers, the strength of home prices–which are now growing at the highest pace since January 2018–makes sense."
When it comes to pricing your home, the goal is to increase visibility and drive more buyers your way. Instead of trying to win the negotiation with one buyer, you should price your house so that demand is maximized and more buyers want to take a look.
Click here to keep reading....
Copyright © 2020 - Keeping Current Matters
---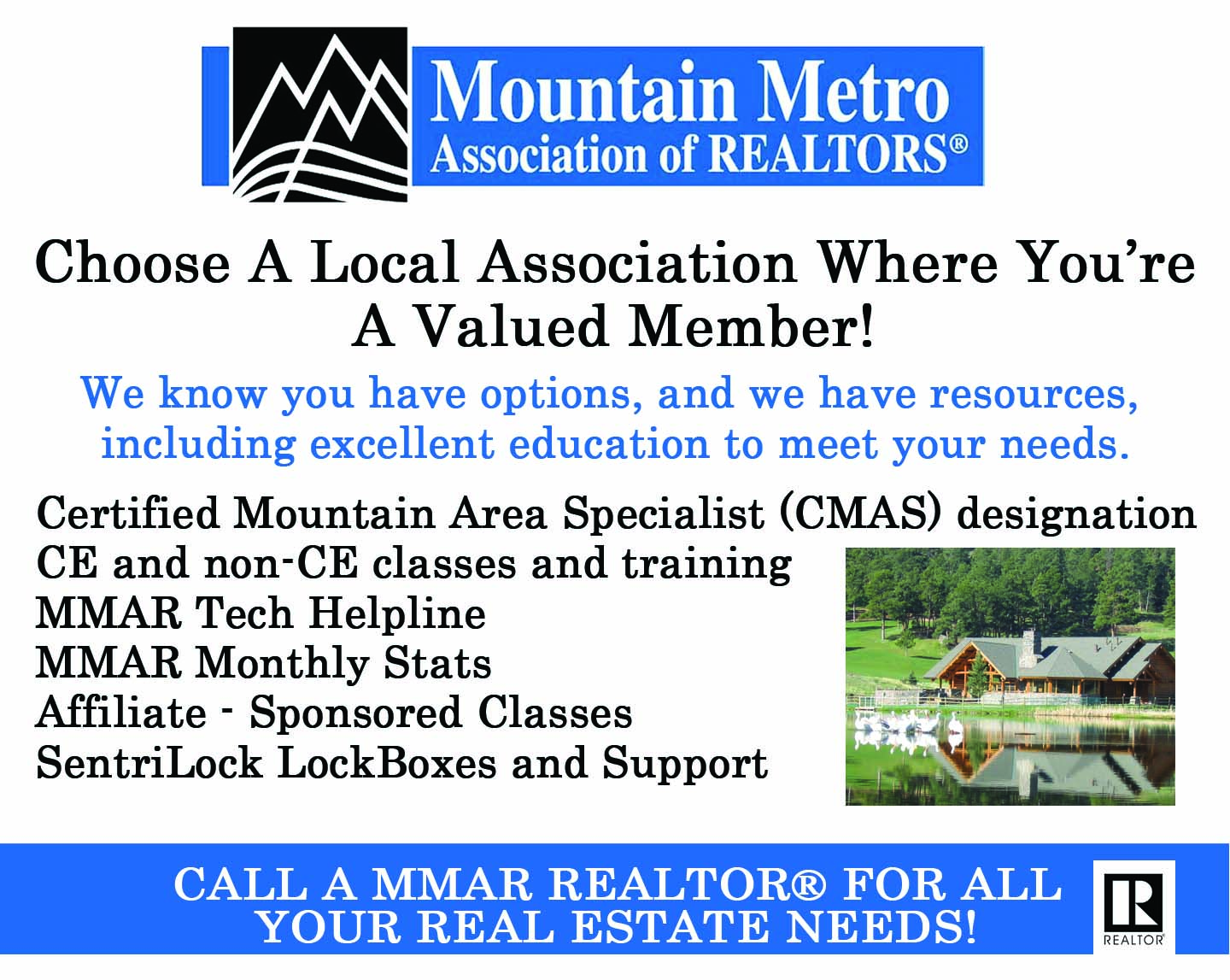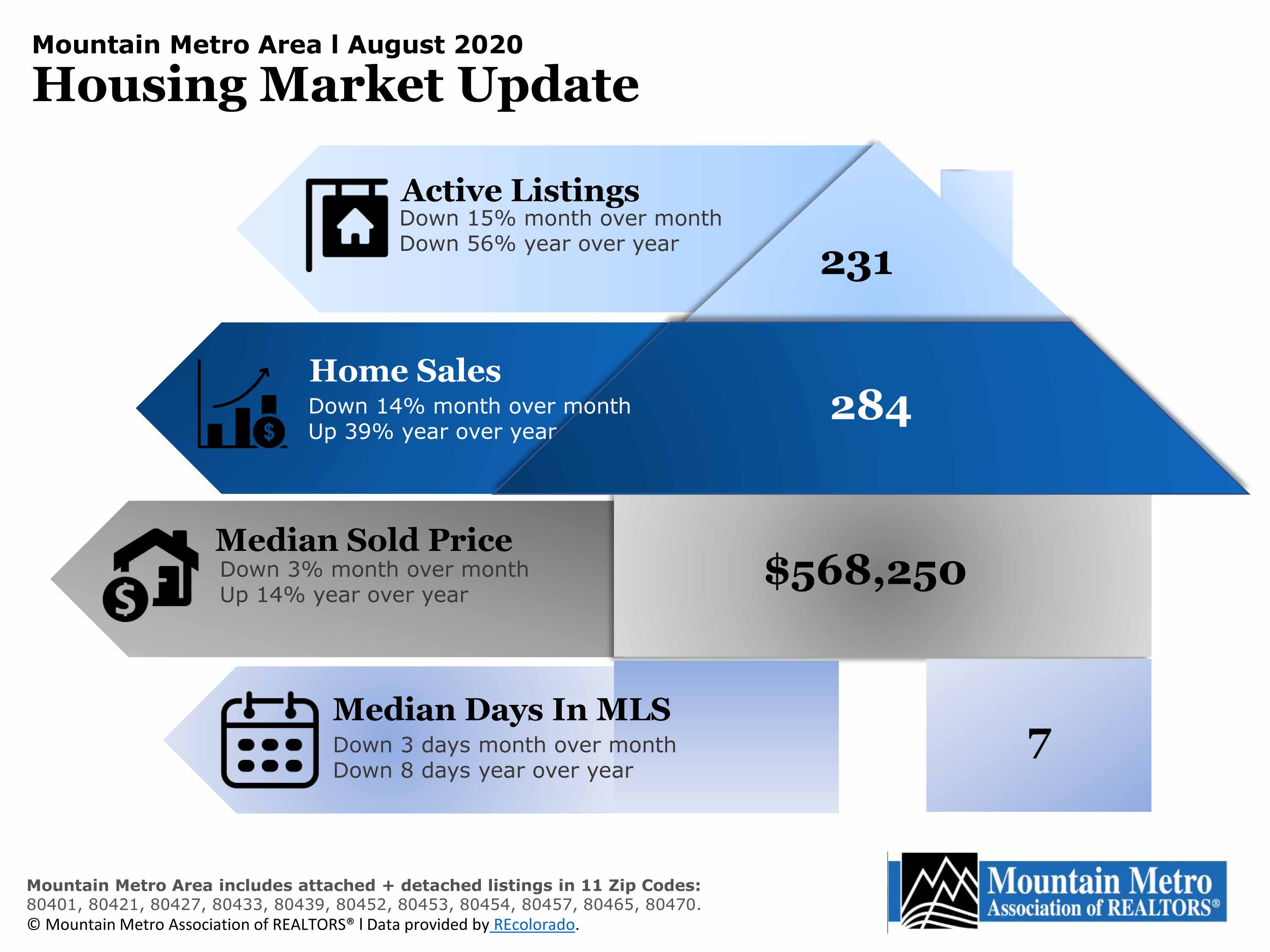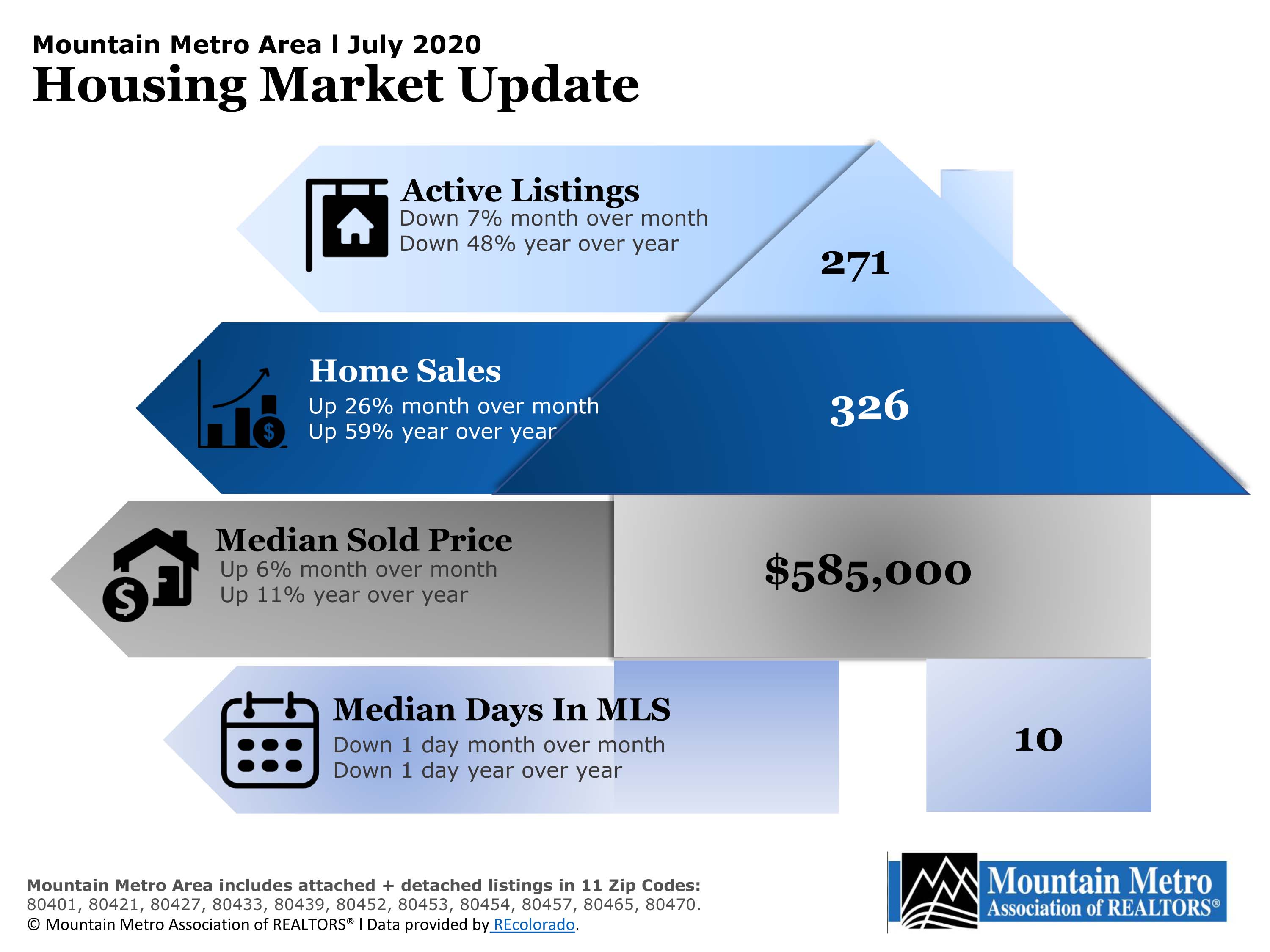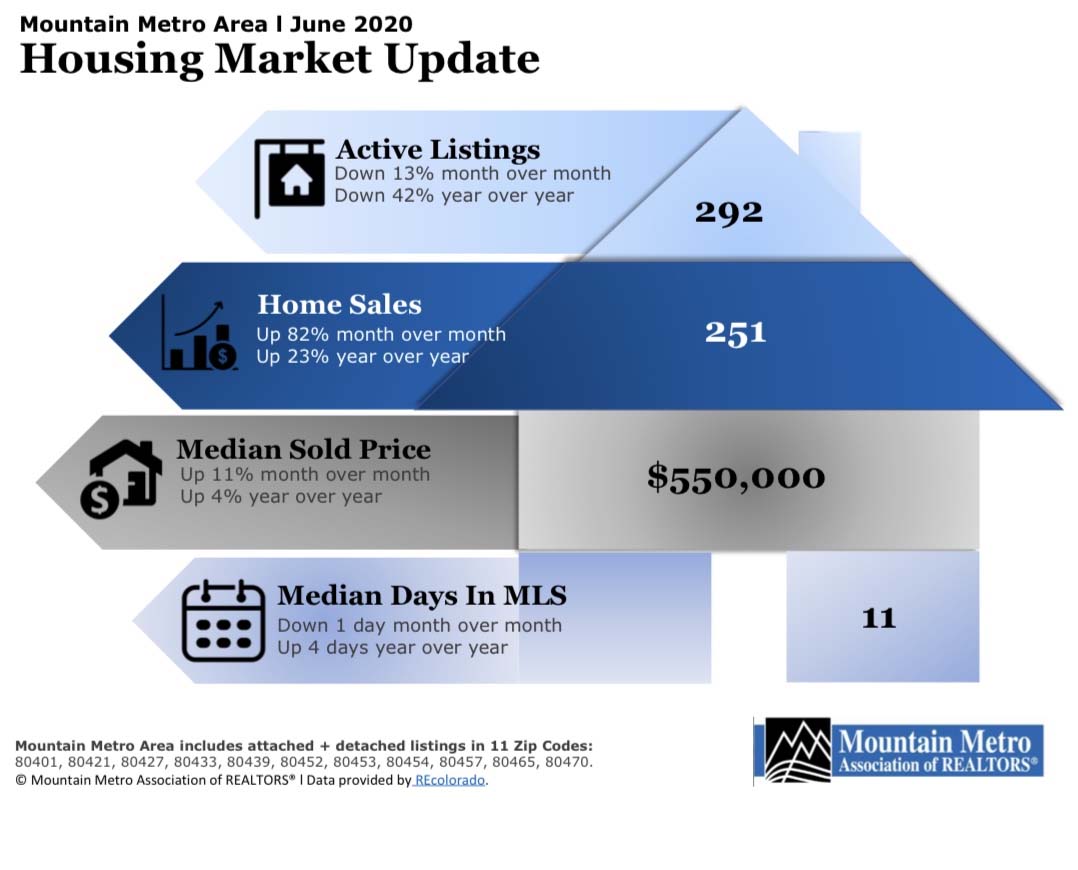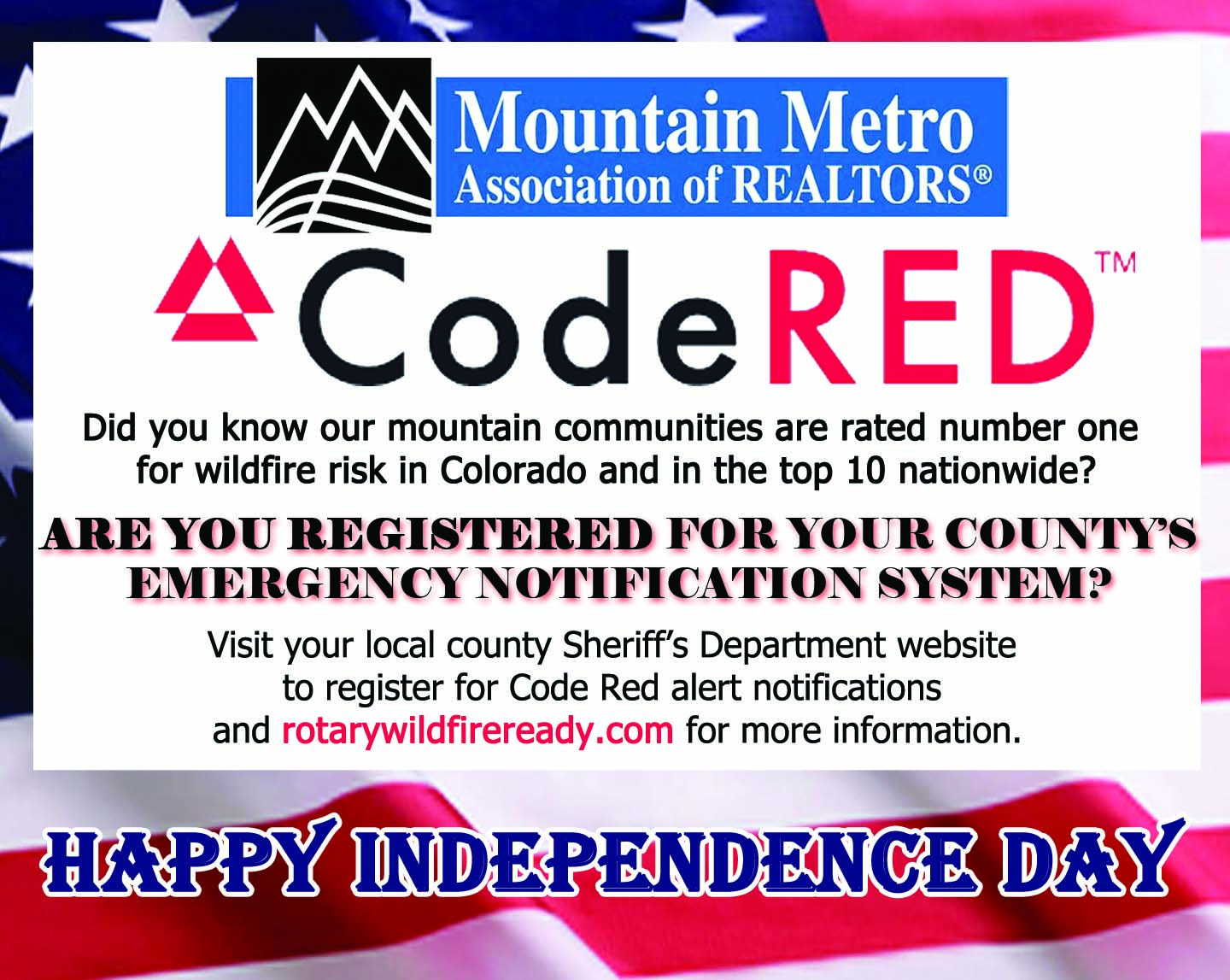 CDPHE COVID UPDATE - JEFFCO APPROVED VARIANCE
Please click on the link below for the newest Covid approved variance to the Public Health Order.
https://www.facebook.com/163121918190/posts/10157715085328191/?d=n
Get Your SLASH Ready!
If you clear woody vegetation from around your home and stack it in a slash pile, EFR will chip it for you! Learn more pile guidelines and completed the online sign up form at: https://bit.ly/2TVK9Ft
May Market Stats 2020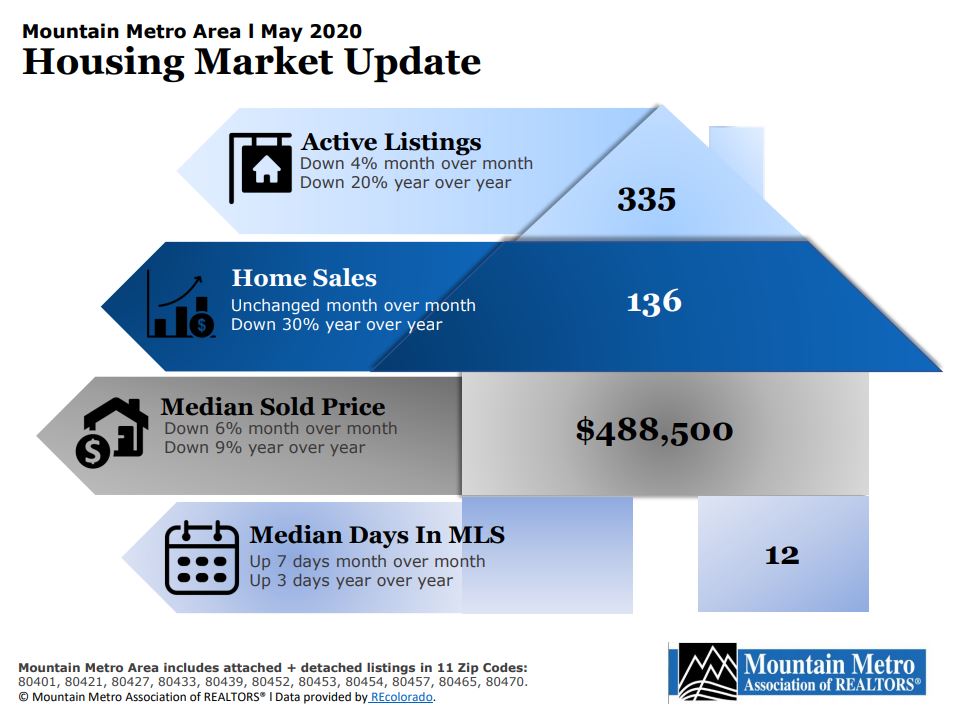 Will you be prepared for the next wildfire? Visit https://www.rotarywildfireready.com/ for more information.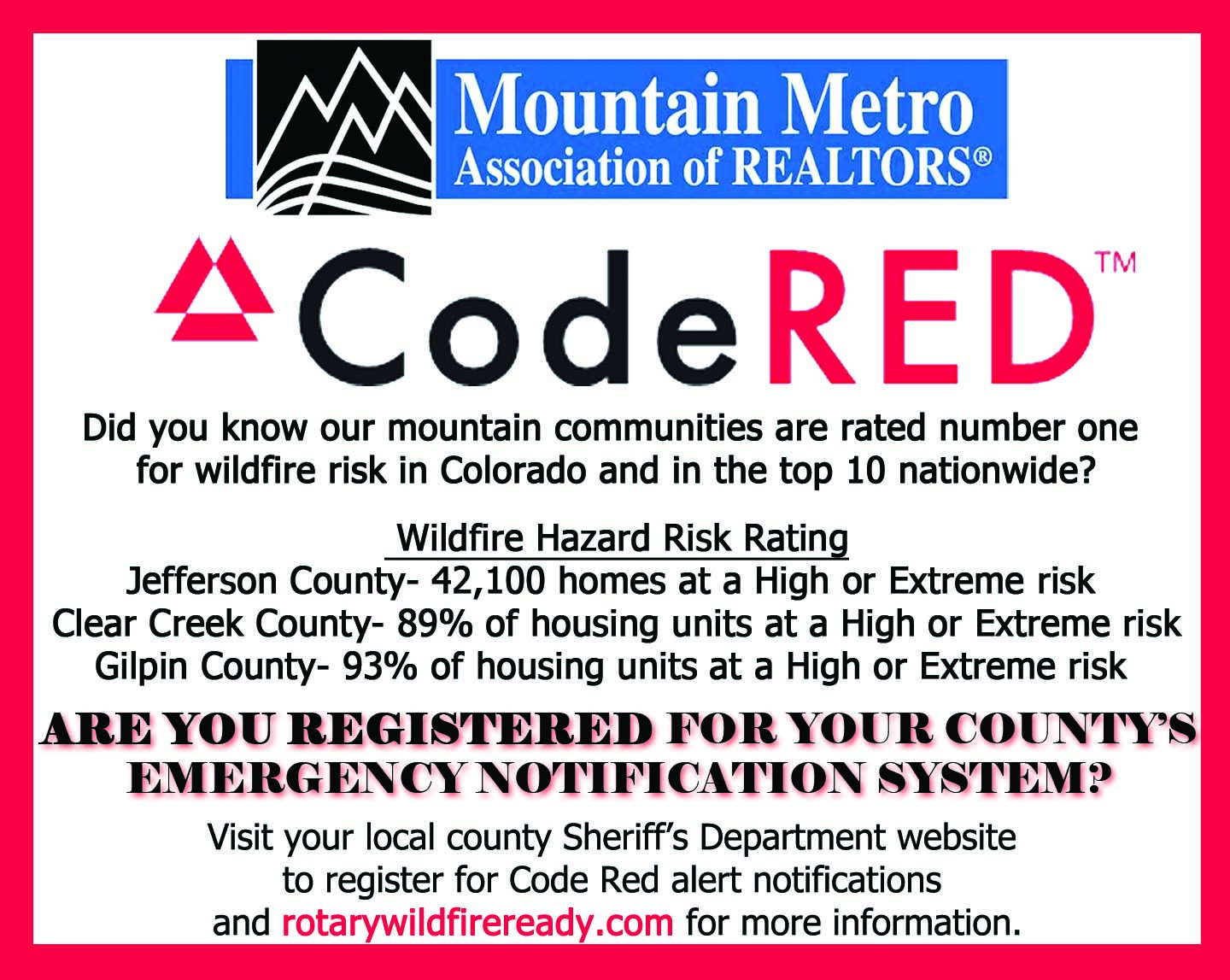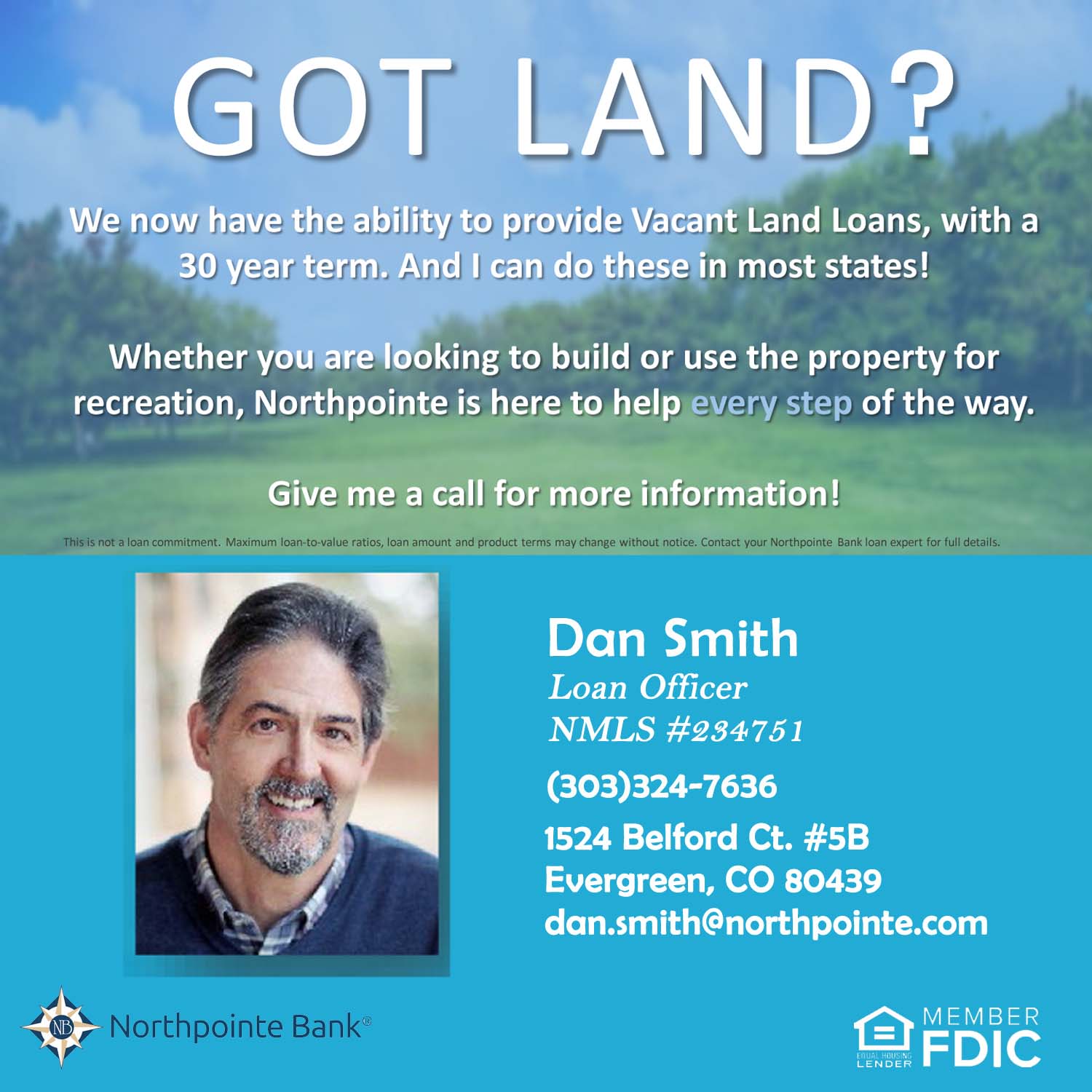 During the pandemic, REcolorado is also posting weekly market stats to provide timely, relevant information to help brokers navigate uncertain times. These can be found on REcolorado's Market Watch page.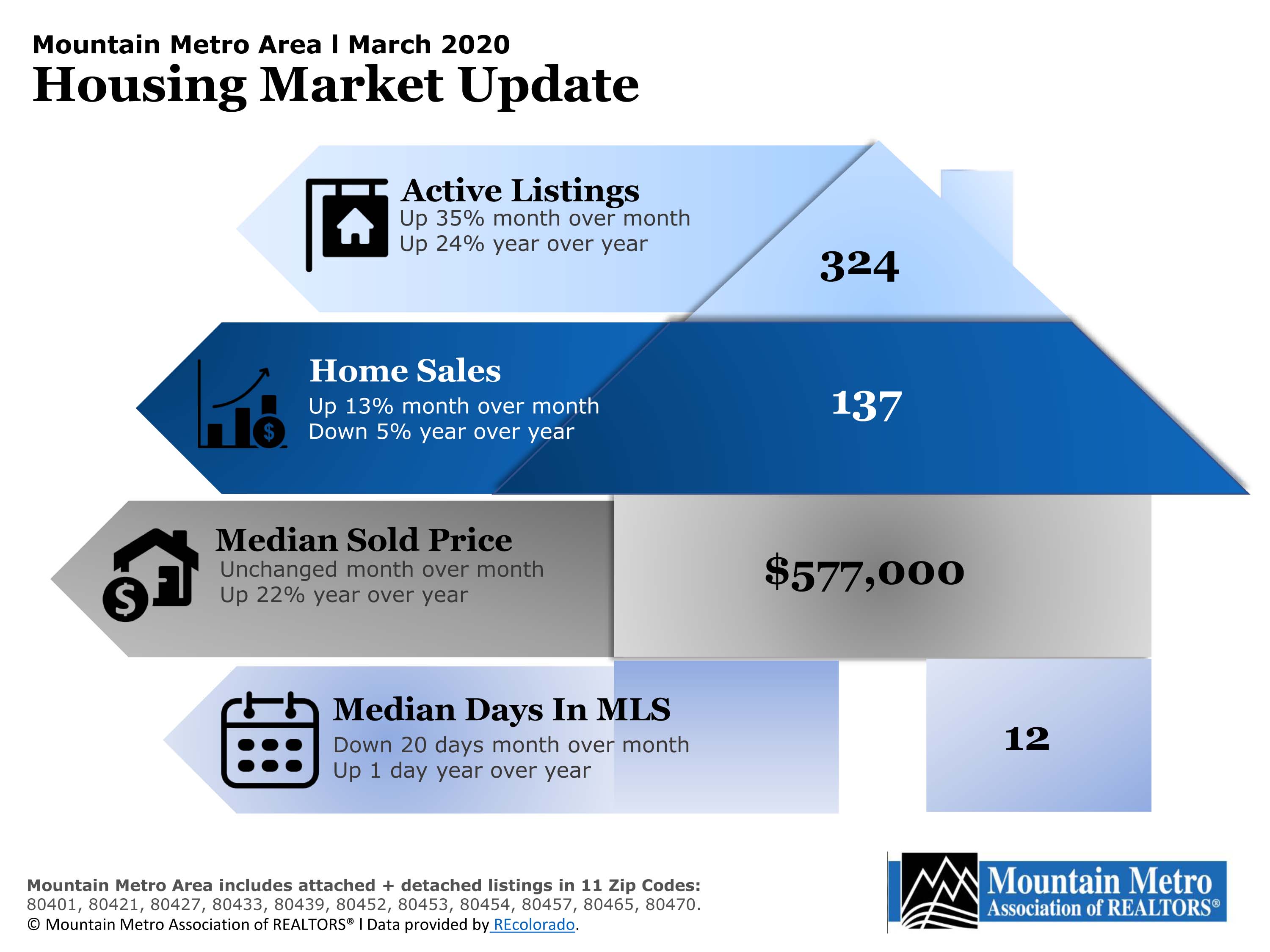 MARCH MARKET STATS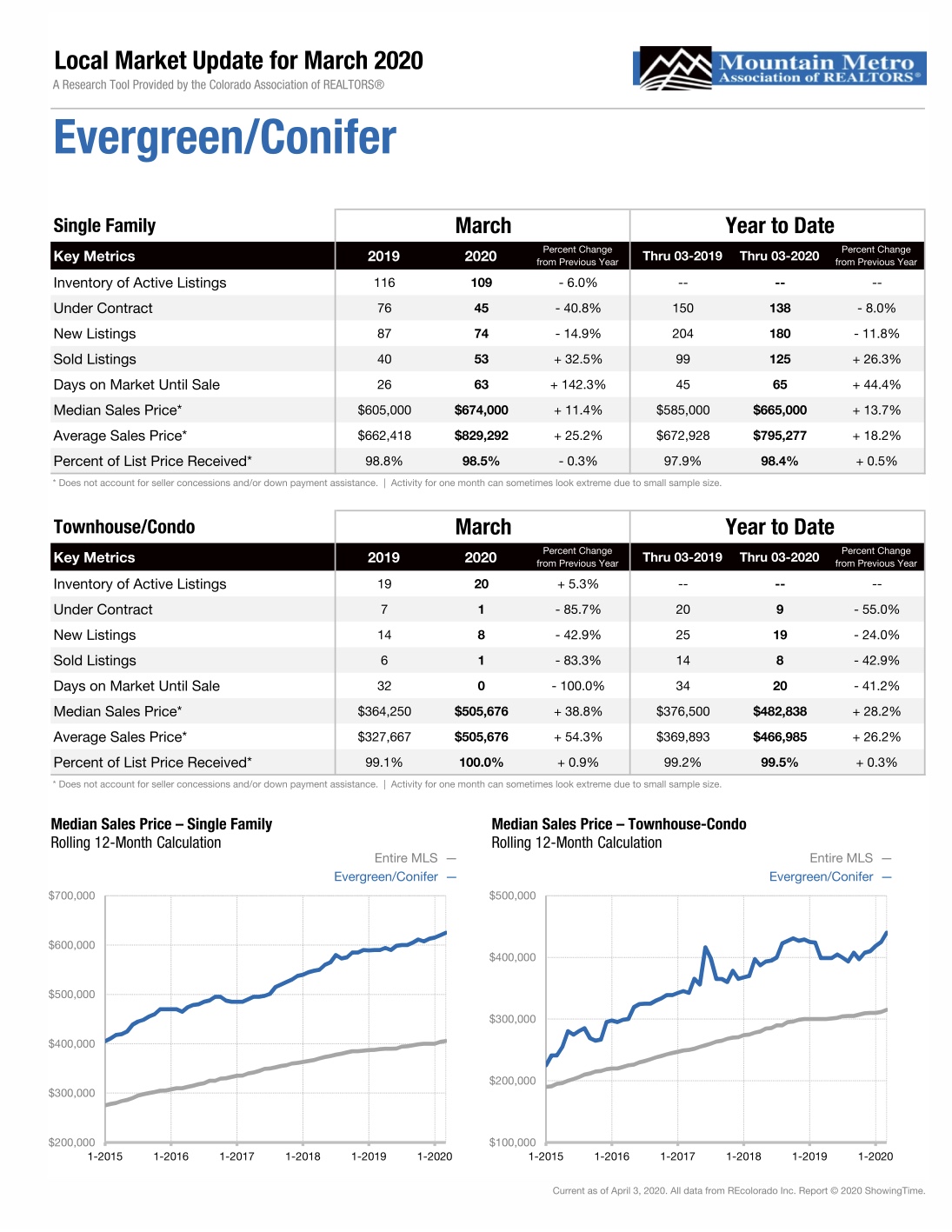 REALTORS are essential in Colorado. Please be mindful of what you can and cannot do. Open houses are temporarily disabled.

To view the full Executive Order from Governor Jared Polis, please click on this link. REALTORS are essential in Colorado. Please be mindful of what you can and cannot do.

Open houses are temporarily disabled. To view the full Executive Order from Governor Jared Polis, please click on this link. Executive Order

---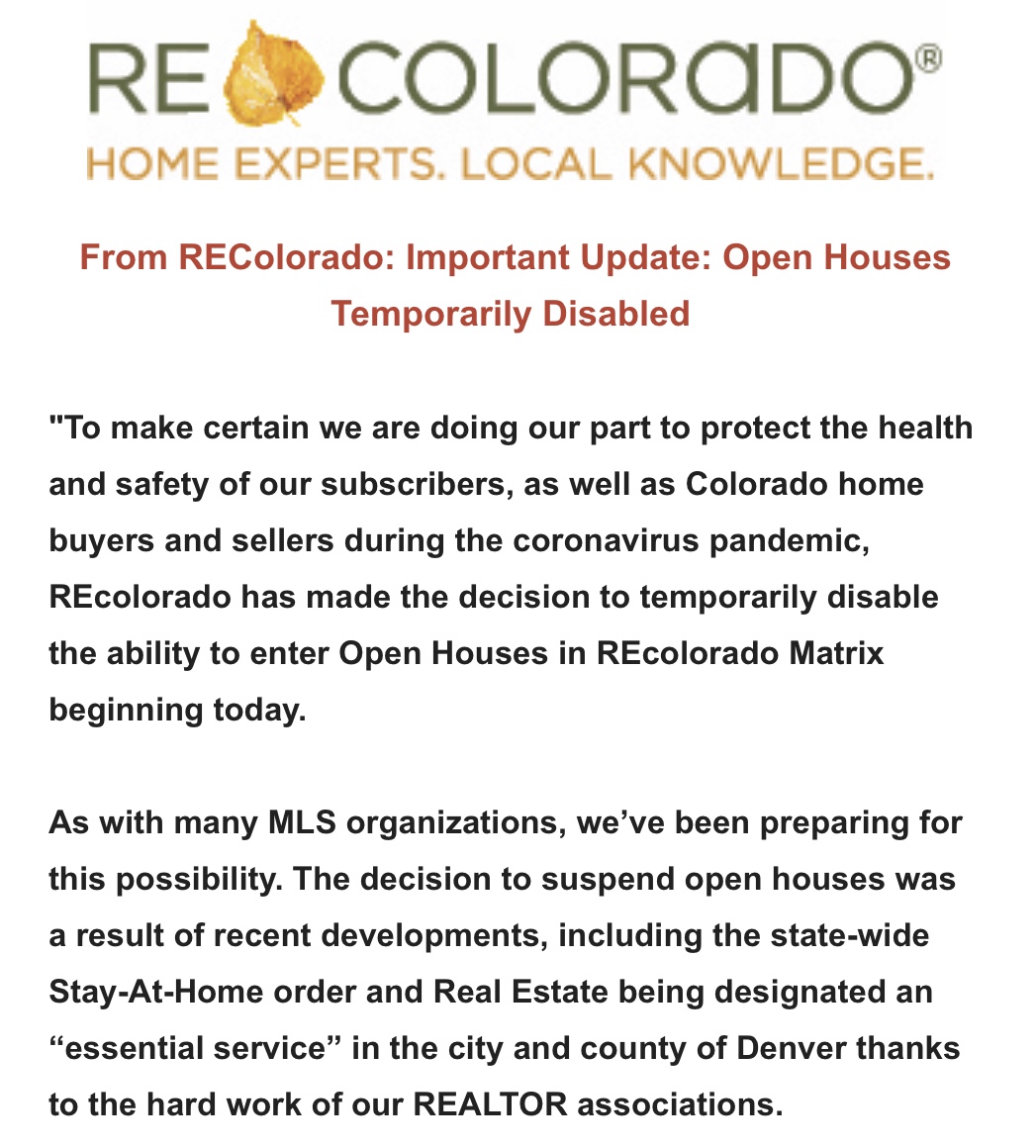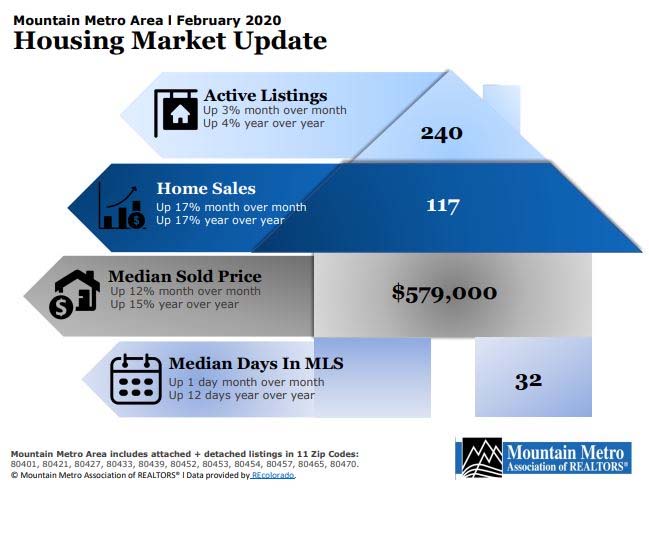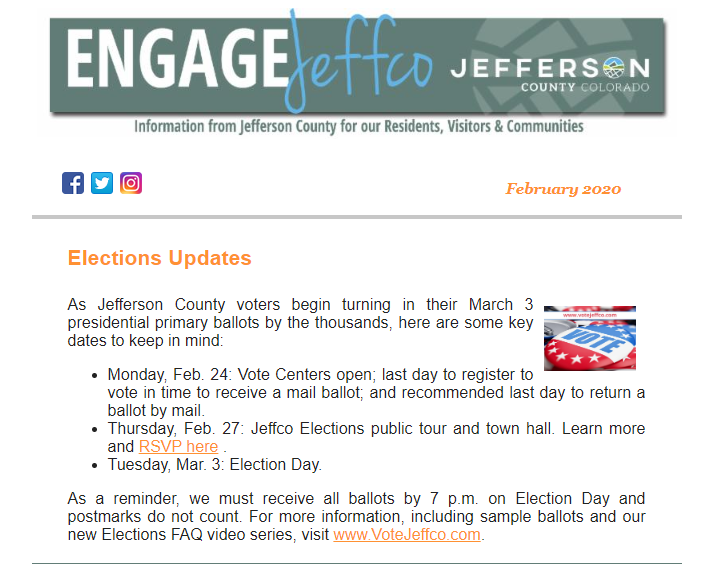 Cost vs. Value: 2020 Home Improvement Projects With the Highest ROI
Curb appeal really does have a major impact on the return you'll see at resale. Among the top 10 home improvement projects with the highest return on investment (ROI) in Remodeling magazine's newly-released Cost vs. Value Report, nine are outdoor projects.
Related: 4 Resolutions for Home Improvements to Make in 2020
Topping this year's list is Manufactured Stone Veneer, a project that has consistently ranked toward the top of the list since the project was added to the report in 2015.
Unsurprisingly, the report shows an increase in cost for all 22 projects listed; however, there is also a consistent dip across the board in terms of what the perceived value of each of these projects is. This is likely due to a market that was anything but smooth in 2019.

"Why the difference? The most likely answer is consumer jitters," says Clay DeKorne, chief editor of the JLC Group, which includes Remodeling magazine. "While remodeling professionals need to stay on point, they can breathe easy. Remodeling activity is growing at a slower rate than in years past, but it continues to grow."
Nationally, here are the 10 projects with the greatest ROI, according to the 2020 Cost vs. Value Report:
Manufactured Stone Veneer (95.6% ROI)
Average Cost: $9,357

Average Resale Value: $8,943
Garage Door Replacement (94.5% ROI)
Average Cost: $3,695

Average Resale Value: $3,491
Minor Kitchen Remodel (Midrange) (77.6% ROI)
Average Cost: $23,452

Average Resale Value: $18,206
Siding Replacement (Fiber-Cement) (77.6% ROI)
Average Cost: $17,008

Average Resale Value: $13,195
Siding Replacement (Vinyl) (74.7% ROI)
Average Cost: $14,359

Average Resale Value: $10,731
Window Replacement (Vinyl) (72.3% ROI)
Average Cost: $17,641

Average Resale Value: $12,761
Deck Addition (Wood) (72.1% ROI)
Average Cost: $14,360

Average Resale Value: $10,355
Window Replacement (Wood) (68.9% ROI)
Average Cost: $21,495

Average Resale Value: $14,804
Entry Door Replacement (Steel) (68.8% ROI)
Average Cost: $1,881

Average Resale Value: $1,294
Deck Addition (Composite) (66.8% ROI)
Average Cost: $19,856

Average Resale Value: $13,257
Nationally—and on the other end of the spectrum—here are the 10 projects with the lowest ROI:
Master Suite Addition (Upscale) (51.6% ROI)
Average Cost: $282,062

Average Resale Value: $145,486
Grand Entrance (Fiberglass) (53.3% ROI)
Average Cost: $9,254

Average Resale Value: $4,930
Major Kitchen Remodel (Upscale) (53.9% ROI)
Average Cost: $135,547

Average Resale Value: $72,993
Bathroom Addition (Midrange) (54% ROI)
Average Cost: $49,598

Average Resale Value: $26,807
Bathroom Addition (Upscale) (54.7% ROI)
Average Cost: $91,287

Average Resale Value: $49,961
Bath Remodel (Upscale) (56.6% ROI)
Average Cost: $67,106

Average Resale Value: $37,995
Master Suite Addition (Midrange) (58.5% ROI)
Average Cost: $136,739

Average Resale Value: $80,029
Major Kitchen Remodel (Midrange) (58.6% ROI)
Average Cost: $68,490

Average Resale Value: $40,127
Roofing Replacement (Metal) (61.2% ROI)
Average Cost: $40,318

Average Resale Value: $24,682
Bathroom Remodel (Universal Design) (62% ROI)
Average Cost: $34,643

Average Resale Value: $21,463
The 2020 Cost vs. Value Report compared the average costs for 22 popular remodeling projects and how much of that value they retained in 101 different U.S. housing markets. View the full report, including project descriptions and city-level data, here.
---

THE 3 QUESTIONS VETERANS AND ACTIVE SERVICE PERSONS SHOULD BE ASKING THEIR REALTOR®
BY TANYA SVOBODA
Working with a REALTOR® that's a good match for you as a veteran or an active service member is key. Buying a home is no small feat, and it's important that there is an advocate on your side who understands the unique needs of military home buyers and the ins-and-outs of the VA funding and appraisal process.
So how do you find out if your REALTOR® is armed with the knowledge you want behind you during the homebuying process? Below, are three questions you can ask during your search to help you find out.
ARE YOU CERTIFIED TO WORK WITH VETERANS AND/OR ACTIVE SERVICE MEMBERS?
If you are only going to ask your REALTOR® one question, it should be "Are you certified to work with me?" A REALTOR® that can answer yes to that question is one that has spent time learning how to best serve you and your family.
There are a number of certification programs created to educate REALTORS® on how to work effectively with military home buyers, but the Military Relocation Professional certification (MRP) that's taught by The National Association of REALTORS® (NAR) is one of the most well-known.
If your REALTOR® has completed MRP training they'll be coming to you with a thorough understanding of the VA loan process. The Military Times article, Do your homework on military-friendly real estate agents, explains that in the MRP certification course "Attendees are walked through the with an eye toward helping their customers, but also toward educating fellow agents who may steer clients away from VA-related deals based on outdated information or speculation."
MRP certified REALTORS® have been shown how to deftly handle the needs of active duty service members, like last-minute home relocations. Additionally, they are well prepared to provide resources and find homes for veterans that might need accommodations due to physical injuries or PTSD.
Before NAR grants an MRP designation to a REALTOR®, they must demonstrate that they are proficient and fully prepared to help you by scoring 80% or higher on the final exam. To make it easier for military home buyers NAR provides a searchable directory of REALTORS® that have completed their MRP certification.
DO YOU KNOW THE LATEST VA HOME LOAN AND APPRAISAL REQUIREMENTS?
Asking the first question about certification ensures that your REALTOR® has received solid, initial instruction around VA home loans. However, because there are always ongoing changes being made to the VA home loan and appraisal process – you'll want to work with a REALTOR® that is making it their priority to stay current.
For example, the website Military.com explains that a new law called the Blue Water Navy Vietnam Veterans Act of 2019 is expanding VA disability benefits for veterans who were exposed to the herbicide Agent Orange. However, because of the way the law is structured it will actually benefit all future VA loan applicants.
At the time this article was written, there is a VA loan limit of $484,350 when no down payment is being made. (This figure is set by the FHA and varies yearly and may be higher in Alaska and Hawaii.) But once the Blue Water Law is put into place that limit will be lifted entirely.
"Starting Jan.1, 2020, when the new law takes effect, the VA will not cap the size of a loan a veteran can get with no money down, paving the way for veterans to buy higher-value homes." A REALTOR® who is aware of changes like this one will be able to present you with a bigger range of homes.
Areas with low housing inventories can pose a big challenge for veterans and service families trying to purchase homes with VA loans. Kelly Hendrickson, a real estate broker and President of the Veterans Association of Real Estate Professionals (VAREP), gives an example, "Because the Seattle-Tacoma area is a sellers' market, many home listings have requirements like 'conventional loans and cash offers only', making finding a home feel like an impossible task for military families and veterans working with a VA loan."
Kelly explains that "One of the reasons sellers prefer cash offers and conventional loans over VA loans is because of how long it has been taking VA approved appraisers to come out." To combat this, the Seattle-Tacoma VAREP office has been conducting Lunch and Learn sessions that bring real estate professionals up-to-date on the latest VA loan updates.
"One of the exciting changes we are able to convey is that VA appraisers were given a pay increase that puts them on par with what conventional appraisers make. A more desirable income has increased the number of available VA appraisers and incentivized the existing ones, speeding up the appraisal process." REALTORS® armed with this knowledge are now better equipped to fight objections to VA loans.
ARE YOU A GOOD COMMUNICATOR?
There are several reasons that you should consider putting this question forward. The most obvious is that you want to work with someone that understands the importance of being available to you.
Veterans that have been displaced or disabled may need their REALTOR® to be available to multiple support sources. For newly discharged veterans, there may be potential career opportunities they want to discuss with their REALTOR®. Quite a few recently discharged veterans are finding that house flipping is a career path that aligns with the skill sets they learned in the military.
The article, 5 Reasons Veterans Make Great House Flippers, states "Flipping a house can be a very stressful experience for the average person, but for our men and women in uniform, it's a perfect fit of skill and temperament." Veterans choosing this path need a REALTOR® who will be responsive about quickly sharing new property listings.
Active service persons value communication because of the uncertainty of their timelines. The article, 9 Things a Military Family Wants Their Realtor to Know, sums up the situation well, "We have no control over anything with a military PCS. No control over dates, or the timeline, or how long we're going to be there. None whatsoever." Military families need to be able to get in touch with their REALTOR® and launch the home buying or selling process at a moment's notice.
Military home buyers also shared that they value honest, straightforward communication because they may need to buy a home without ever having set foot in it. "We need the truth, up front, all of it."