Realtors® Announce Partnership with Census Bureau in Promotion of 2020 Census
Results of the 2020 Census directly affect our community in how much federal funds are distributed to our cities, counties and schools. Results also determine federal, state and local legislative districts that impact decision making at all levels of our government. Doing your civic duty by participating in the census helps us ensure a complete count of everyone in our community which helps us get the funding we need and helps with data-driven decisions that grow our economy. More than $675 billion in federal funding flows back to states and governments each year based on census data. Once the invitation arrives, you should respond for your entire home in one of three ways: online, by phone or by mail. The Census Bureau will begin visiting homes that haven't responded to the Census in May to make sure everyone is counted. The best way to avoid a follow-up visit from a census taker is to fill out the 2020 Census questionnaire online, by phone or mail as soon as you receive your invitation to participate.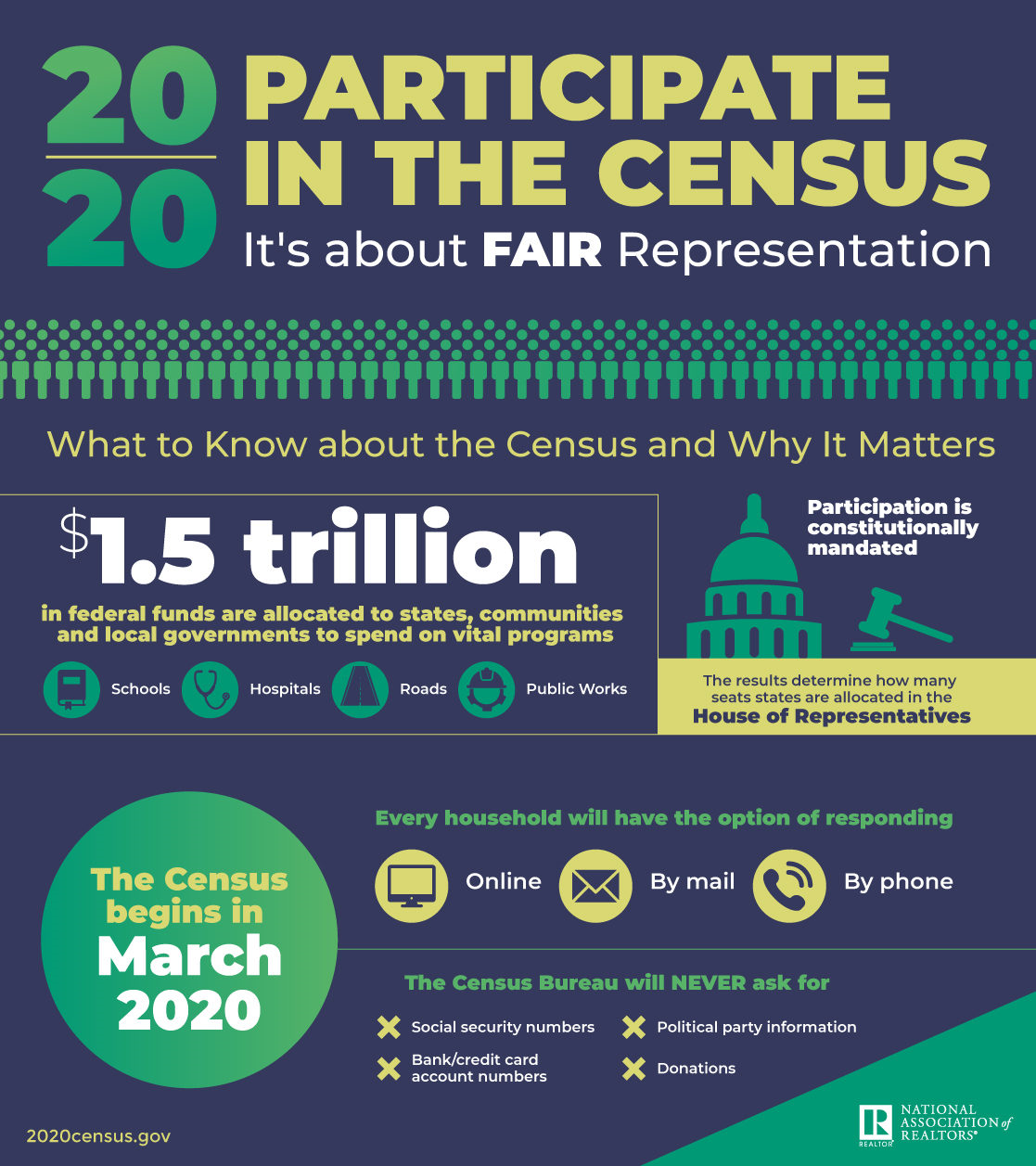 There are currently no comments listed.